Be great at doing good.
The Nonprofit Partnership exists to advance the nonprofit sector by promoting best practices, fostering connections, and celebrating excellence.
Maximizing Your Erie Gives Profile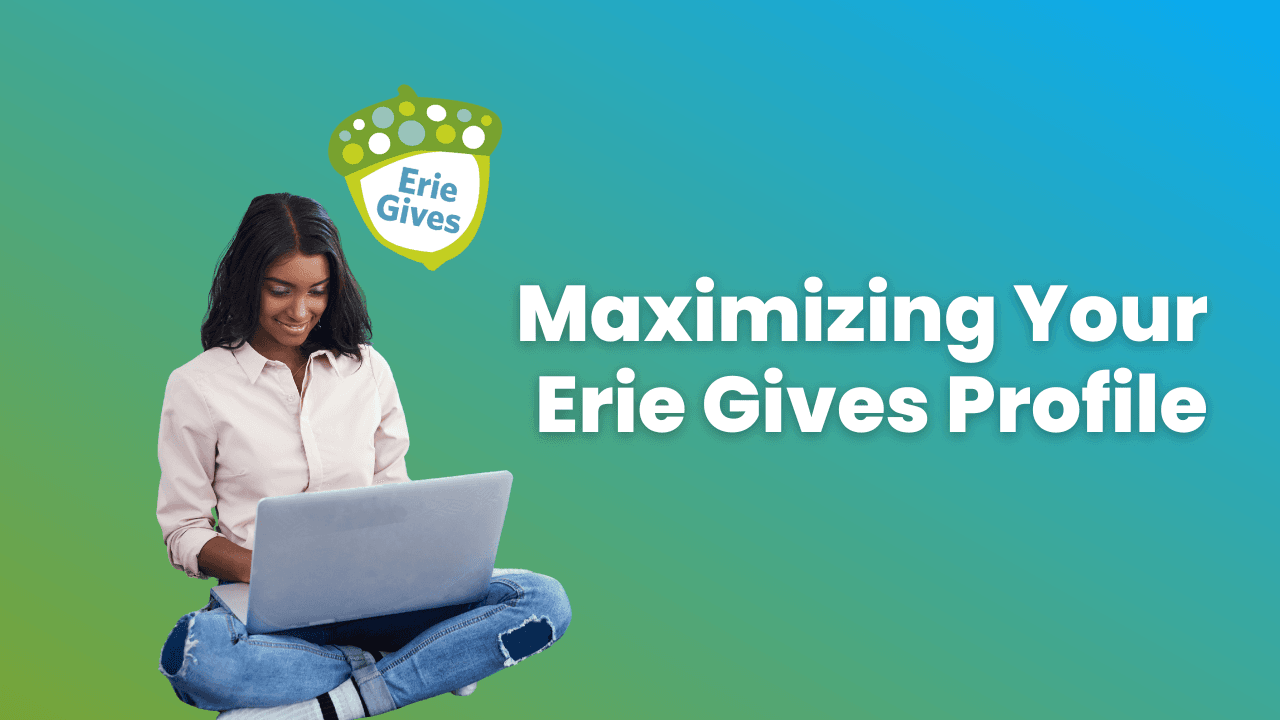 ** Registration is required @ https://bit.ly/42MPIqX
Join The Nonprofit Partnership and The Erie Community Foundation on June 6th at 10:00 AM for "Maximizing Your Erie Gives Profile," a live online event designed to help nonprofit organizations take full advantage of the new features available to them on Erie Gives.
During this event, you'll have the opportunity to see a step-by-step walk-through of the profile-building process, learn tips and tricks for optimizing your organization's profile, and ask any questions you may have about the new features.
Whether you're a seasoned Erie Gives participant or a newcomer to the program, this event is a must-attend. Don't miss this chance to learn how to maximize your organization's visibility and impact on Erie Gives Day.
*This is a free online event for nonprofits participating in Erie Gives 2023
*Zoom login information will be sent prior to the session