Build Your Financial Foundation
Are you looking to improve your understanding of your nonprofit's financials? Are you tired of sitting in trainings that are marketed for novices but still somehow are over your head (chill with the jargon, finance nerds)? We have the perfect opportunity for the non-finance leader of a nonprofit organization!
Get ready... it's time to Master Your Nonprofit Numbers!
Course breakdown - 
Build Your Financial Foundation

Tools for a Paperless Finance Department
Build Your Best-in-Class Finance Team
Create a Monthly Finance Routine

Use Your Numbers as a Management Tool

Budgeting: Creating Your Financial Roadmap
Cash Flow: Gain Insight and Control of Your Cash
Create Your Revenue Strategy
Financial Reporting: Make Smarter Decisions Based on New Insights
Manage Your Restricted Funding Like a CPA

Share Your Financials to Grow Your Impact

Ace Your Annual Audit
990 and Compliance: Ensure Your Org is Compliant
Board Finance and Governance Duties
Review the syllabus here.
Ready to dive in?
Members of The Nonprofit Partnership can access a 20% discount for this course through 100 Degrees Consulting. Please email us to obtain your special code!
---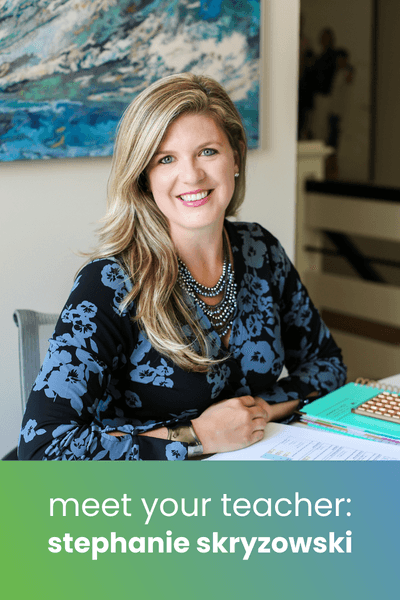 Meet Stephanie
If we don't know each other yet, I'm Stephanie Skryzowski, a visionary Chief Financial Officer that has been helping leaders get clear on their numbers so they grow their nonprofits to massive heights for well over a decade.
I'm the Founder and CEO of 100 Degrees Consulting which provides CFO strategy and bookkeeping services to nonprofits around the world in many different impact areas.
We speak numbers. But we also speak nonprofit and building a sustainable organization, so we try to make everything we teach approachable and actionable, especially if you aren't a numbers person.
I'm obsessed with goals (Enneagram 3 here!). Setting them, achieving them, and celebrating with you when YOU achieve them too.
I am SO passionate about using your numbers as a tool to bring your big vision to life. I believe that knowing how to make smart decisions so you can more effectively manage and use the money you raise will help you deepen your impact on the world.