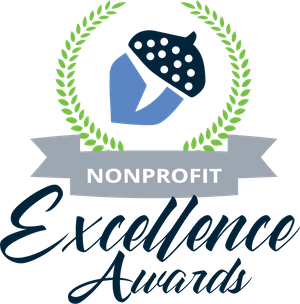 Note: The deadline to submit nominations for the 2021 Nonprofit Excellence Awards has now passed.
Nonprofit professionals work tirelessly at organizations that deliver much-needed services to our communities. At The Nonprofit Partnership, we think these agencies and their people deserve to be more than your average unsung heroes.
So, what's to be done? Send a thank-you note? Nah, not good enough. How about a virtual high-five? Boring! Let's kick it up a notch - let's throw these rockstars a party and recognize their awesome work. Let's honor awesome nonprofits and top-notch employees with the Nonprofit Excellence Awards!
For our first year, we recognized:
CEO of the Year - Michael Robb, Alliance for Nonprofit Resources
Nonprofit of the Year - YMCA of Greater Erie
Best Place to Work - Erie Homes for Children and Adults, Inc.
Young Professional of the Year - Cassie Dundon, Achievement Center
Lifetime Achievement - Michael Batchelor, The Erie Community Foundation
For our second year, we recognized:
Charles H. Bracken Award in Nonprofit Governance - Tim Hunter, CEO/President with McInnes Rolled Rings and past Board Chair with The Erie Community Foundation
Commitment to Diversity, Equity, and Inclusion - Sarah A. Reed Children's Center
Nonprofit of the Year - Asbury Woods
Best Place to Work - Crime Victim Center of Erie County
CEO of the Year - Karen Musante with Foundation for Free Enterprise Education
Stay tuned for the 2022 nomination cycle!