You're now accessing the Erie Gives Toolkit... All Things Erie Gives, for you - our nonprofit friends!

Complete Erie Gives information can be found at ErieGives.org.
The details: Erie Gives 2020 will take place on Tuesday, August 11, 2020 from 8:00 AM - 8:00 PM at www.ErieGives.org. Checks will be accepted until August 10, 2020 and must be accompanied with a Check Contribution Form. Learn more here. 
Erie Gives Toolkit: Below, you will find Erie Gives logos and design templates. 
Erie Gives Videos with Community Access Media: see info below!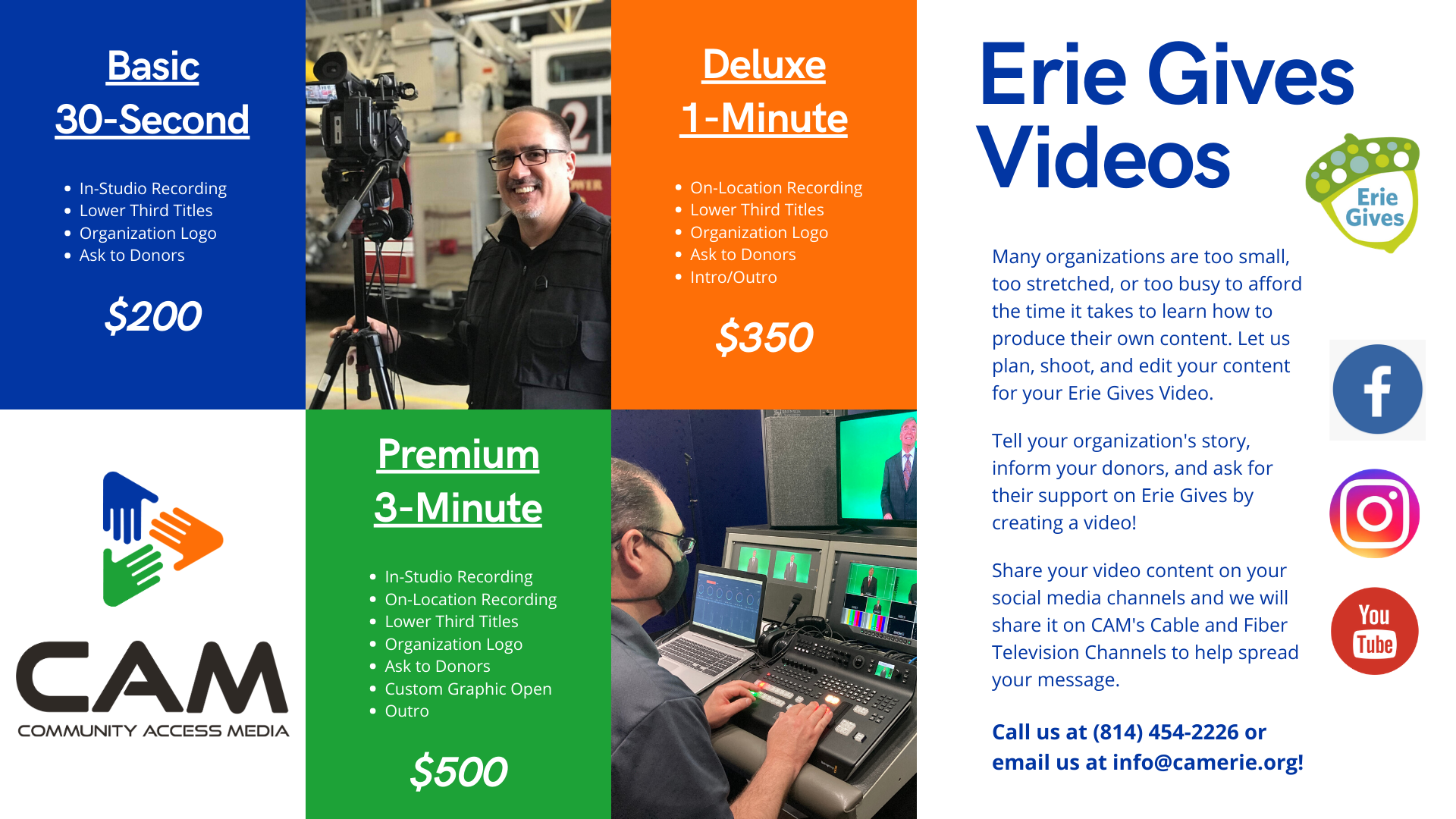 *Please note - sample customizable designs are free to use for any members of The Nonprofit Partnership participating in Erie Gives 2020. These designs were made in an online platform - Canva. Canva is FREE for nonprofits - learn more here.
To access the design and edit for yourself, click on the particular design and then "use as template."
Please email Ellen at ekehl@yournpp.org to learn more about Canva or with any questions you may have about the toolkit. Access Canva learning for NPP members here. Thank you!
2020 update for nonprofits participating in Erie Gives.

For inserting into your own communications!

Click for Canva link - choose "use as template" to edit on your own!

Click for Canva link - choose "use as template" to edit on your own!

Click for Canva link - choose "use as template" to edit on your own!

Click for Canva link - choose "use as template" to edit on your own!

Click for Canva link - choose "use as template" to edit on your own!

Click for Canva link - choose "use as template" to edit on your own!

Click for Canva link - choose "use as template" to edit on your own!

Click for Canva link - choose "use as template" to edit on your own!

Click for Canva link - choose "use as template" to edit on your own!

Click for Canva link - choose "use as template" to edit on your own!

Created in Microsoft Word