Midday Marketing Meet-Up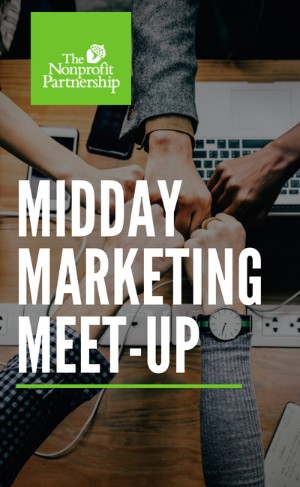 Join The Nonprofit Partnership for a series geared towards nonprofit marketing and communications professionals: Midday Marketing Meet-Up. The goal of the forum is to provide an opportunity for these professionals to come together to learn, share stories and struggles, enjoy lunch, and more!
We've found that some of the best learning opportunities come from connecting with one another. Whether your title includes "marketing" or "communications" or you were just given the task of marketing and communications under "…and other duties as assigned," this is a forum for you.
Please join The Nonprofit Partnership and Abby Badach Doyle, Senior Marketing Communications Specialist | Editor, Eriesense Blog with Erie Insurance, on Wednesday, July 31, 2019 from 12:00 PM - 1:30 PM for our next forum opportunity: "Haters Gonna Hate: How to Deal When Social Media Gets Ugly"! Click here for details and registration. 
Light lunch to be provided. The Midday Marketing Meet-Up is a members-only forum opportunity. 

*Please note – this event is specifically geared towards individuals that currently have marketing and communications responsibilities as their main job function.