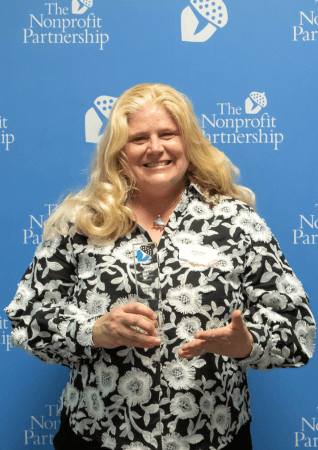 Who We Are
Welcome to The Nonprofit Partnership, where we believe in advancing the nonprofit sector through best practices, fostering connections, and celebrating excellence. We're on a mission to cultivate a stronger, healthier, and more vibrant community by empowering the nonprofit sector. Our vision is clear: a thriving community bolstered by an invigorated and effective nonprofit landscape.
Our Journey
Founded in 2006, The Nonprofit Partnership has grown into a membership-based beacon, serving over 450 member nonprofits. Nestled within The Susan Hirt Hagen Center for Transformational Philanthropy at 609 Walnut St., Erie, PA, we have established ourselves as a cornerstone in the community. Our roots intertwine with those of The Erie Community Foundation, reflecting a deep, collaborative commitment to uplift and transform through education, training, consulting, and information sharing.
What We Offer
Our services are as diverse as the nonprofits we serve. From educational workshops and training courses to consultations and help-desk Q&A interactions, we strive to reach every member organization. We host webinars, forums, and our annual Keystone Nonprofit Conference, each tailored to enlighten, inspire, and empower. Our offerings are designed to cater to the unique needs of nonprofits of all shapes and sizes, benefiting staff, board members, and key volunteers alike.
Collaborations That Count
Collaboration is in our DNA. Our dynamic partnerships, including those with The Erie Community Foundation, the Alliance for Nonprofit Resources, Firespring, and many others, are testaments to our commitment to collective impact. These collaborations aren't just relationships; they're integral threads in the fabric of our mission.
What Sets Us Apart
At The Nonprofit Partnership, our dedication knows no bounds. If there's an answer you need, consider it found. We are not just a resource; we are relentless in our pursuit to provide solutions, guidance, and support.
The Tone You Can Expect
Friendly and intelligent with a side of fun - that's how we like to communicate. We believe in the power of warmth and wisdom, blended with a spark of joy, to create an environment where growth is not just possible but inevitable.
Join Us
Dive into a world where nonprofits don't just survive; they thrive. Join us at The Nonprofit Partnership, where your mission becomes our mission, your challenges become our challenges, and your successes become our collective triumph.
Welcome to a partnership that transforms. Welcome to a partnership that empowers. Welcome to The Nonprofit Partnership.