Adam C. Bratton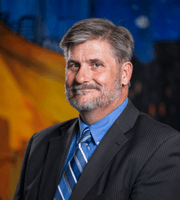 Adam Bratton is a non-profit executive with a nearly 20 year track record of diverse experience in non-profit management. Adam began his career in Washington where he served a higher education membership organization as well as a public service advocacy group. Regionally, Adam has worked in the public affairs office at Allegheny College, served as Executive Director of the Robert H. Jackson Center out of Jamestown, NY, and has served in Erie in fundraising capacities with both the Barber National Institute and the Achievement Center. Adam serves as the Executive Director of The Nonprofit Partnership, a member-based organization with a mission to build the capacity of nonprofit organizations.
Adam is proficient in creating governance models and has worked with Boards and has served on a number of Boards. He has managed administrative functions in the non-profit realm including finance, facility and personnel. Adam has considerable experience developing communications and marketing initiatives including utilizing online and social media for fundraising and outreach. He has led a number of organizations in building fundraising programs from the ground up including developing annual fund programs, leadership giving programs, event fundraising and capital campaign efforts. Additionally, Adam has significant experience in managing local, regional and national events and programs.
Adam resides in Westfield, NY with his wife Carissa and their three children, Isabella, Daniel and John.
Email: abratton@yournpp.org
Phone: (814) 240-2490 ext. 4
Connect with Adam on LinkedIn.