Year Twelve with a Twist: Erie Gives 2022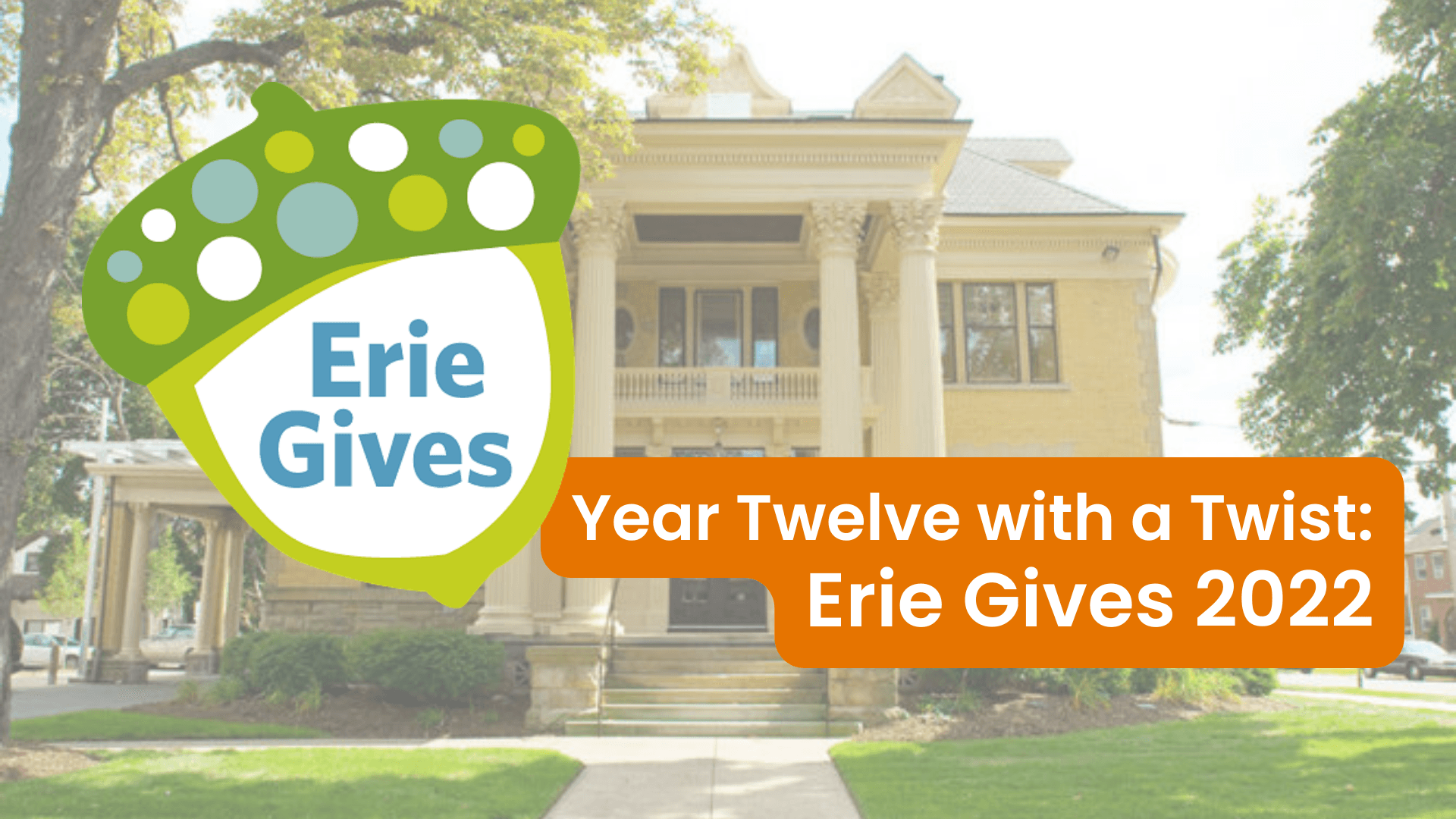 ** Registration is required at https://tnp.wildapricot.org/event-4792206
Please join The Nonprofit Partnership and The Erie Community Foundation for Year Twelve with a Twist: Erie Gives 2022 on Thursday, June 30, 2022 at 10:00 AM to talk all things Erie Gives!
We'll cover:
- New & exciting updates for 2022. Incentives, anyone?
- Important reminders
- How the Foundation plans to promote Erie Gives and what you can do, too
- Any questions you may have
This session will be hybrid in nature. Attendees can choose to join in-person (limited spaces available) or online.