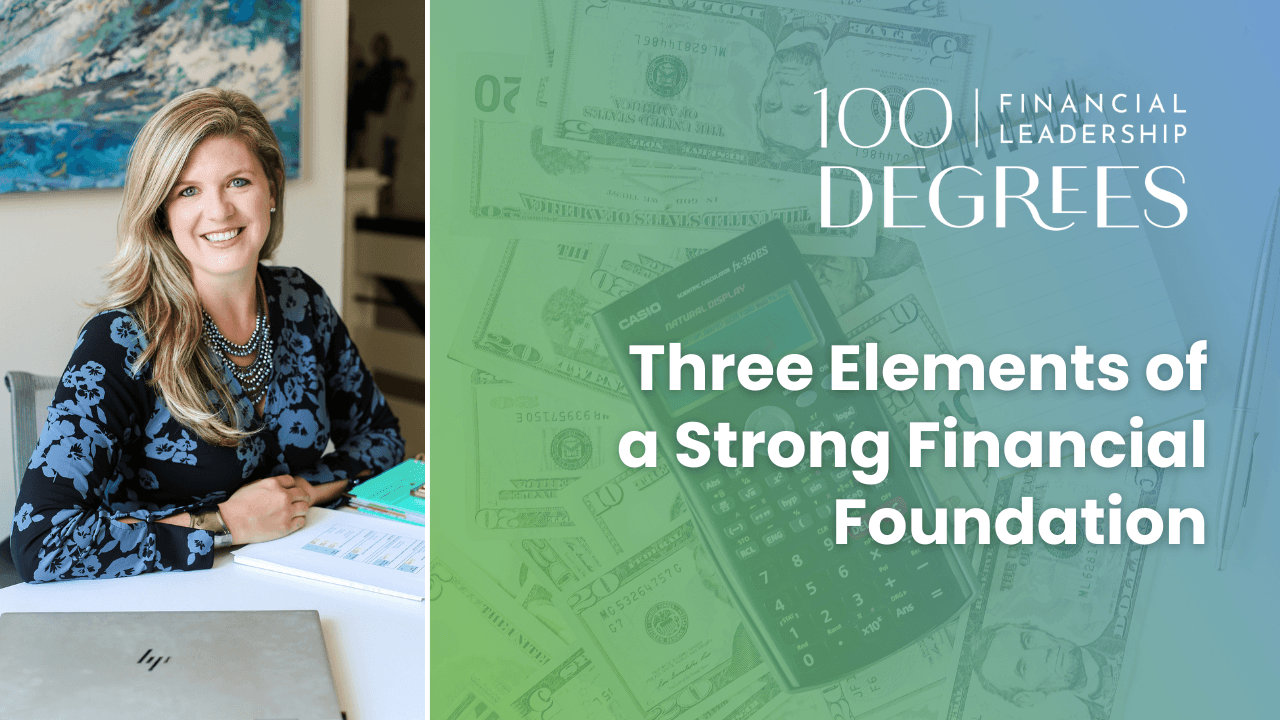 The work of a nonprofit leader is wildly important. Nonprofits play a crucial role in our society, addressing social, cultural, and environmental issues that affect our communities. Nonprofit leaders rely on the support of donors, volunteers, and funders to fund operations and achieve their mission, all the while juggling team management, board relations, program effectiveness, funder reporting, managing the money, and so much more. "Wearing all the hats" doesn't even begin to cover the work that nonprofit leaders do to keep their organization running smoothly.
To effectively deliver on their mission and ensure long-term sustainability, nonprofits must have a strong financial foundation. Financial stability can enable nonprofits to invest in staff, training, technology, and other resources that can enhance their programs and services, and can make strategic decisions to use their resources effectively and make a greater impact in their communities.
It can be incredibly exciting as a nonprofit leader to land a big grant or launch an innovative new program in the community, but without the foundation of financial management in place, the organization will not be set up for long-term success. The three elements of a strong financial foundation are: Budgeting, Bookkeeping, and Financial Reporting.
Budgeting
Budgeting is a financial plan, or a roadmap to your organization's impact. The budgeting process involves estimating income and expenses and determining how much money will be available for different activities. It's critical that the budget be aligned with the strategic plan, so you can ensure you have the resources necessary to achieve your programmatic goals.
A solid budget is created collaboratively across departments, approved at the beginning of the fiscal year, and reported on throughout the year. Donors and grantors want to know that their money is being used effectively, and a well-crafted budget and reports can help demonstrate this, encouraging future funding.
Bookkeeping
Bookkeeping is the process of recording financial transactions, including income, expenses, and other financial activities within the accounting software. Good bookkeeping is essential for nonprofit organizations to produce accurate and useful reports for strategic decision-making.
A solid bookkeeping process is managed by appropriate staff, timely and completed as close to the prior month end as possible, and includes checks and balances to ensure accuracy.
Financial Reporting
Financial reporting is one area that many nonprofit leaders get tripped up. Most organizations provide an income statement, balance sheet, and budget vs. actual reports to their leadership and board, but often don't understand the story those reports are telling. Financial reporting helps demonstrate transparency and accountability, and helps leadership make strategic decisions to propel the mission forward.
Having strong budgeting, bookkeeping, and financial reporting processes in place is critical for nonprofit leaders to ensure that their organizations are financially healthy and sustainable, and catch any financial issues early. Budgeting, bookkeeping, and financial reporting are interconnected, and effective management of each area can lead to more efficient and effective financial management overall. For example, a well-crafted budget can help identify areas where costs can be cut, which can be reflected in accurate bookkeeping. Accurate financial records can help produce more informative financial reports, which can lead to more effective fundraising.
Effective budgeting, bookkeeping, and financial reporting can lead to increased trust from donors and grantors, which is essential for continued support and funding. Nonprofit leaders who take the time to master these areas will be better equipped to lead their organizations to success and create a lasting impact in their communities.
---
Master Your Nonprofit Numbers with 100 Degrees Consulting and The Nonprofit Partnership - learn more here!
---
Stephanie Skryzowski is a visionary Chief Financial Officer that helps nonprofit leaders better understand and use their numbers to make smart decisions to grow their bottom line and their impact. She is the Founder and CEO of 100 Degrees Consulting which provides financial strategy and bookkeeping services to nonprofits around the globe.
Stephanie is passionate about educating leaders to understand, use, and communicate their numbers to build sustainable nonprofits and increase their impact on the world. She holds a Master's degree in Public Administration from New York University, focusing on nonprofit management and finance, and is the creator of Master Your Nonprofit Numbers, an online course in financial management for nonprofit leaders. When she is not crunching numbers, Stephanie is exploring the world with her husband and two young daughters.