Be great at doing good.
The Nonprofit Partnership exists to advance the nonprofit sector by promoting best practices, fostering connections, and celebrating excellence.
Insights to Impact: Tailored Marketing Strategies for Nonprofits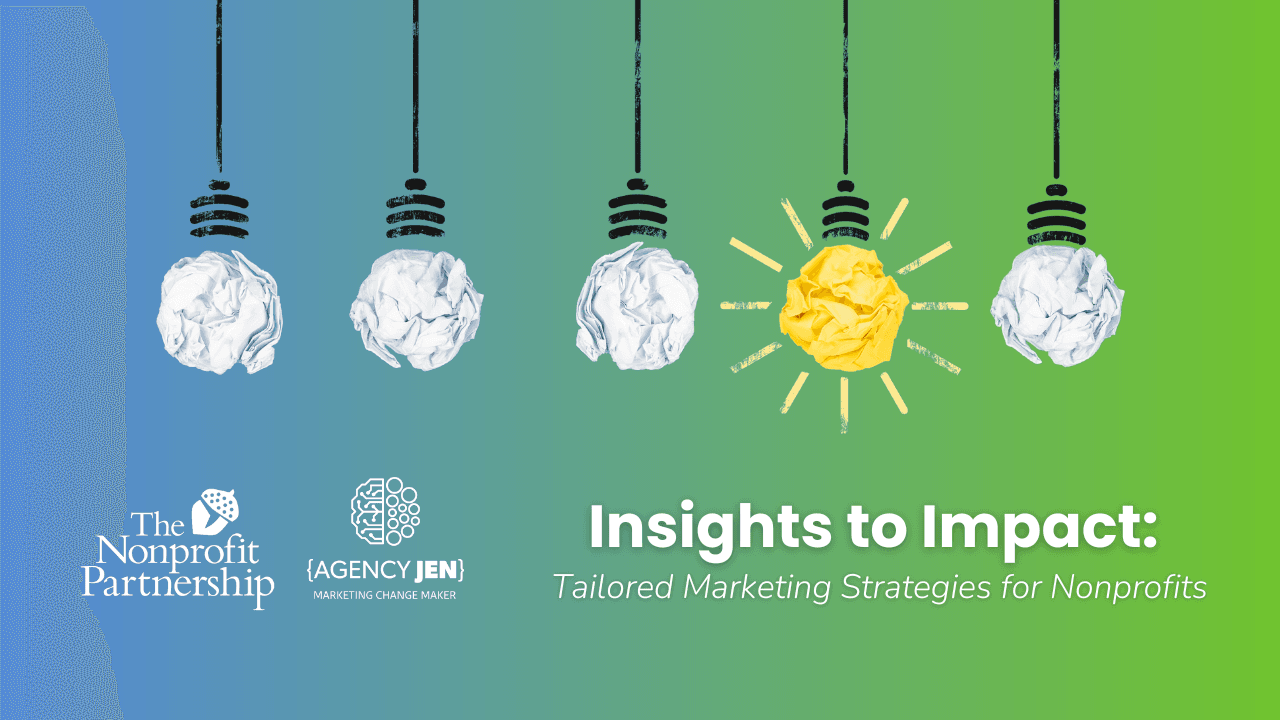 ** Registration is required @ https://bit.ly/3taITTz
Join The Nonprofit Partnership and Jenny Marofsky-Poff of Agency Jen for Insights to Impact: Tailored Marketing Strategies for Nonprofits on Wednesday, November 15, 2023 from 9:00 AM to 1:00 PM at the Grace Leadership Institute.
This seminar promises to provide an interactive and tailored approach to address your nonprofit's unique marketing needs. With a focus on crafting an actionable marketing plan, Jenny's expertise combined with data-driven insights will pave the way for your organization's enhanced outreach and impact.
What to Expect:
- Personalized Strategies: Prior to the event, Jenny will gather specific details about your organization. This allows for the session to be as fitting as possible, ensuring that the strategies presented resonate deeply with the challenges and goals of your nonprofit.
- Actionable Steps: Move beyond theory. This session will be about creating tangible, actionable steps you can implement immediately.
- Collaborative Atmosphere: Engage with peers facing similar challenges, foster discussions, and work collectively to ideate innovative solutions.
- Expert Guidance: Jenny's renowned expertise in the realm of nonprofit marketing ensures that the guidance you receive is both relevant and effective.