Be great at doing good.
The Nonprofit Partnership exists to advance the nonprofit sector by promoting best practices, fostering connections, and celebrating excellence.
Strategic Philanthropy: Designing Your Fundraising Roadmap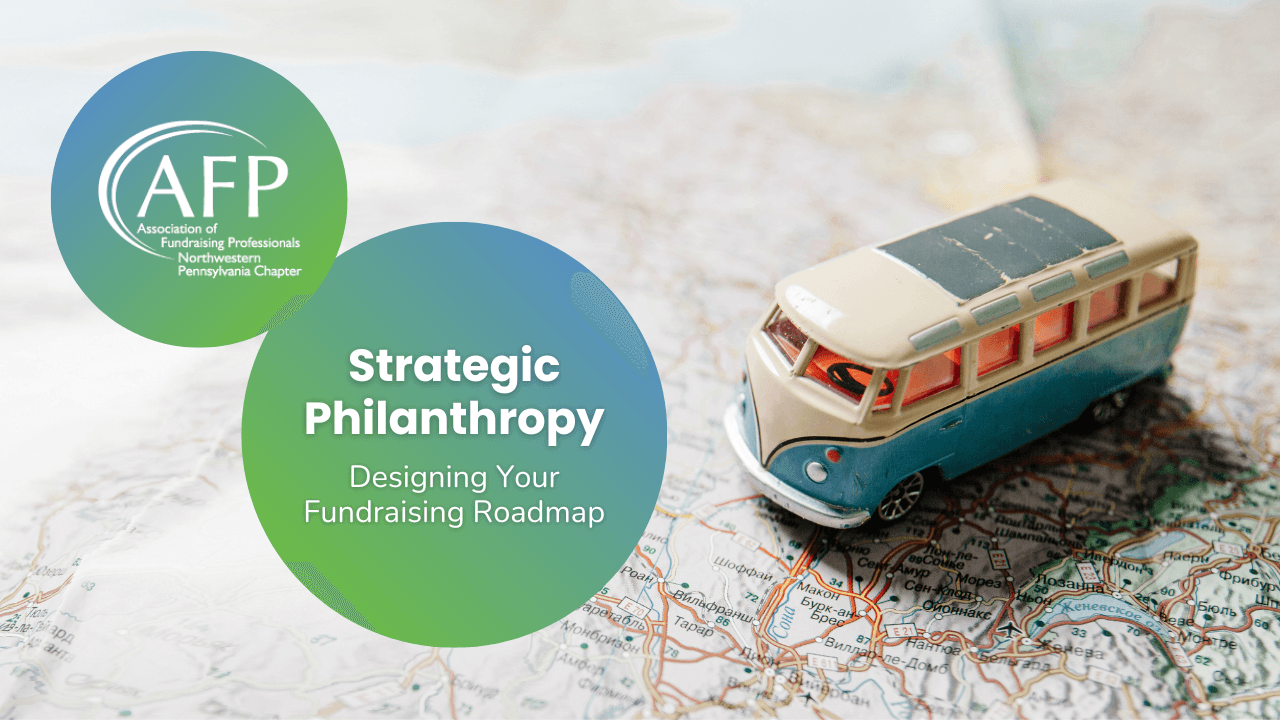 **Registration is required via https://bit.ly/3L6b9Ng
Ready to take your organization's fundraising efforts to the next level?
An annual development plan can help a nonprofit focus its fundraising efforts, surpass annual revenue goals and even boost results year after year. Yet more than half of nonprofit organizations lack a formal and documented fundraising strategy. This interactive session will provide the outline for creating your own, customized development plan that works for your organization.
Join The Nonprofit Partnership and David Schumacher, CFRE, Senior Director of Philanthropy at Shriners Children's Erie and President of the Association of Fundraising Professionals NWPA Chapter as we work together to create a customized roadmap to fundraising success that will help take your nonprofit's philanthropy strategy to the next level.
What you can expect from this session:
-Examples of annual development plan templates will be shared in advance of the workshop so you can come prepared
-90 minutes of in-person and virtual hands on assistance as you create or revamp your current fundraising plan
-What to include and exclude in your plan
-How to set realistic fundraising goals and timelines
-Smart ways to track your results and share with your board
-Annual stewardship plan insights
Regardless if you are new to fundraising or a seasoned philanthropy veteran, this 90 minute session will not just give you the tools you need to create an annual fundraising plan from scratch, but we will actually do it together!
This session is free for members of The Nonprofit Partnership and for members of the Association of Fundraising Professionals (AFP) NW PA.
This session is a hybrid opportunity - please choose to join in-person or virtually when registering. Virtual registrants will receive the link to join prior to the event.