Be great at doing good.
The Nonprofit Partnership exists to advance the nonprofit sector by promoting best practices, fostering connections, and celebrating excellence.
The Facets of Diversity: Autism 101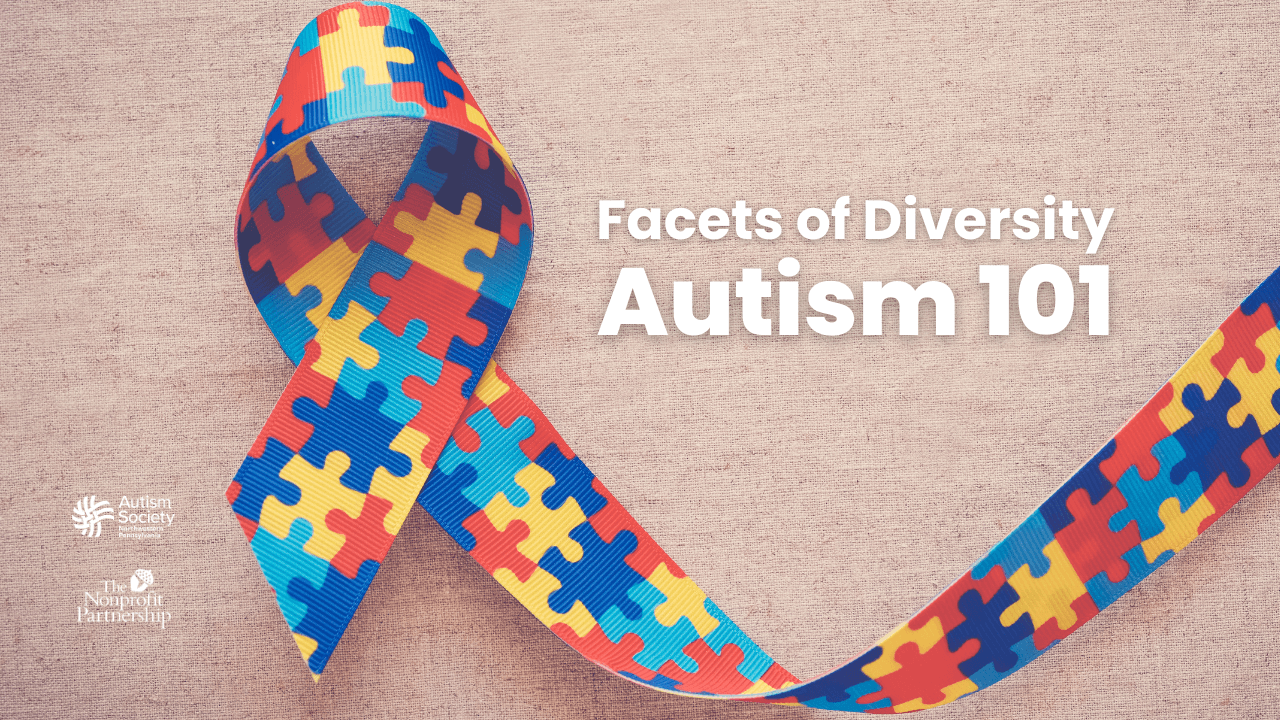 ** Registration is required via http://bit.ly/43lCSku
Autism 101 is a community training program that aims to increase understanding and acceptance to best support individuals with Autism and their families in our community.
Learn more about...
- An overview of Autism
- Core areas affected
- Social challenges
- Communication
- Behavior
- Sensory processing
- Helpful hints
- 10 Things Every Individual with Autism Wishes You Knew
Plus - learn more about how the Autism Society of NWPA can help your organization
This session will be presented by the Autism Society of Northwestern Pennsylvania