Be great at doing good.
The Nonprofit Partnership exists to advance the nonprofit sector by promoting best practices, fostering connections, and celebrating excellence.
How to Find Good Fit Funders in Under 60 Minutes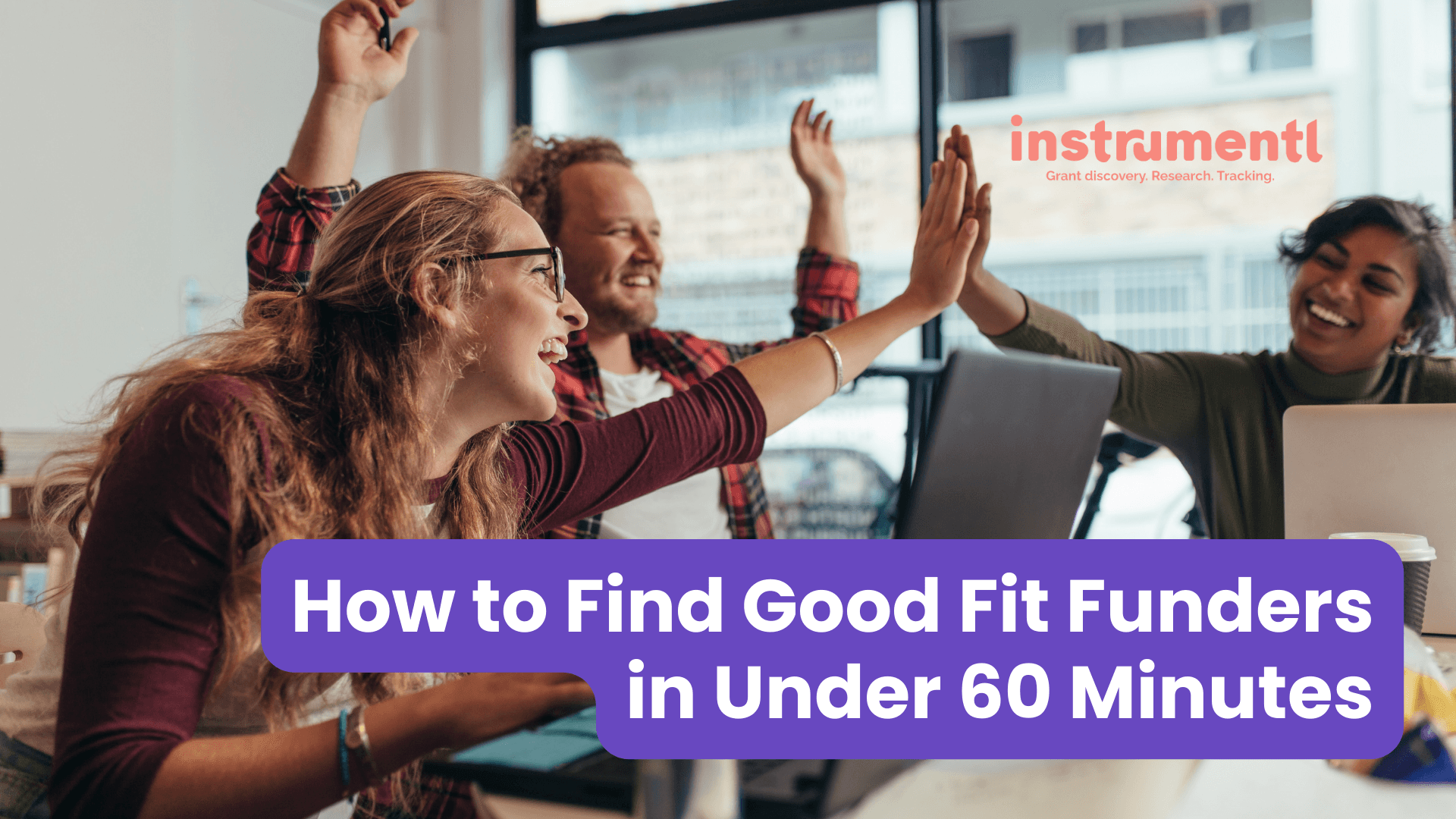 ** Registration is required via https://tnp.wildapricot.org/event-4932922
The Nonprofit Partnership and Instrumentl are partnering up to bring you How to Find Good Fit Funders in Under 60 Minutes on Thursday, September 22, 2022 at 1:00 PM EST!
Want to win more grants for your nonprofit? The first step to success is being able to find good fit funders. Kick off the second half of 2022 with new grant opportunities.
If you've ever struggled to find active grant opportunities that match your cause area, this deep-dive workshop is for you.
In this 1 hour special workshop hosted by Instrumentl, you'll learn how to take your organization from flat-footed to sprinting towards finding and applying for new funding opportunities.
By the end of this one-hour workshop with Celia Daly from Instrumentl, you'll learn:
- Why grants are so powerful
- What is prospect research and why is it important
- 16 key questions to ask yourself to evaluate good fit funders
- How to start finding good fit funders fast using Instrumentl
Instrumentl is also offering every live attendee personalized grant recommendations for their nonprofit.