Membership: more than a directory listing.
The Nonprofit Partnership exists to advance the nonprofit sector by promoting best practices, fostering connections, and celebrating excellence.
Interested in membership with The Nonprofit Partnership? Learn more about benefits and requirements.
Small, medium, or large... we have a membership option for you!

Learn more about our Diversity, Equity and Inclusion Assessment; the Organizational Diversity Census Workbook; and the Nonprofit Diversity, Equity and Inclusion Pledge!
[Zoom Meeting] Power and Privilege: How I Can Use Mine for Good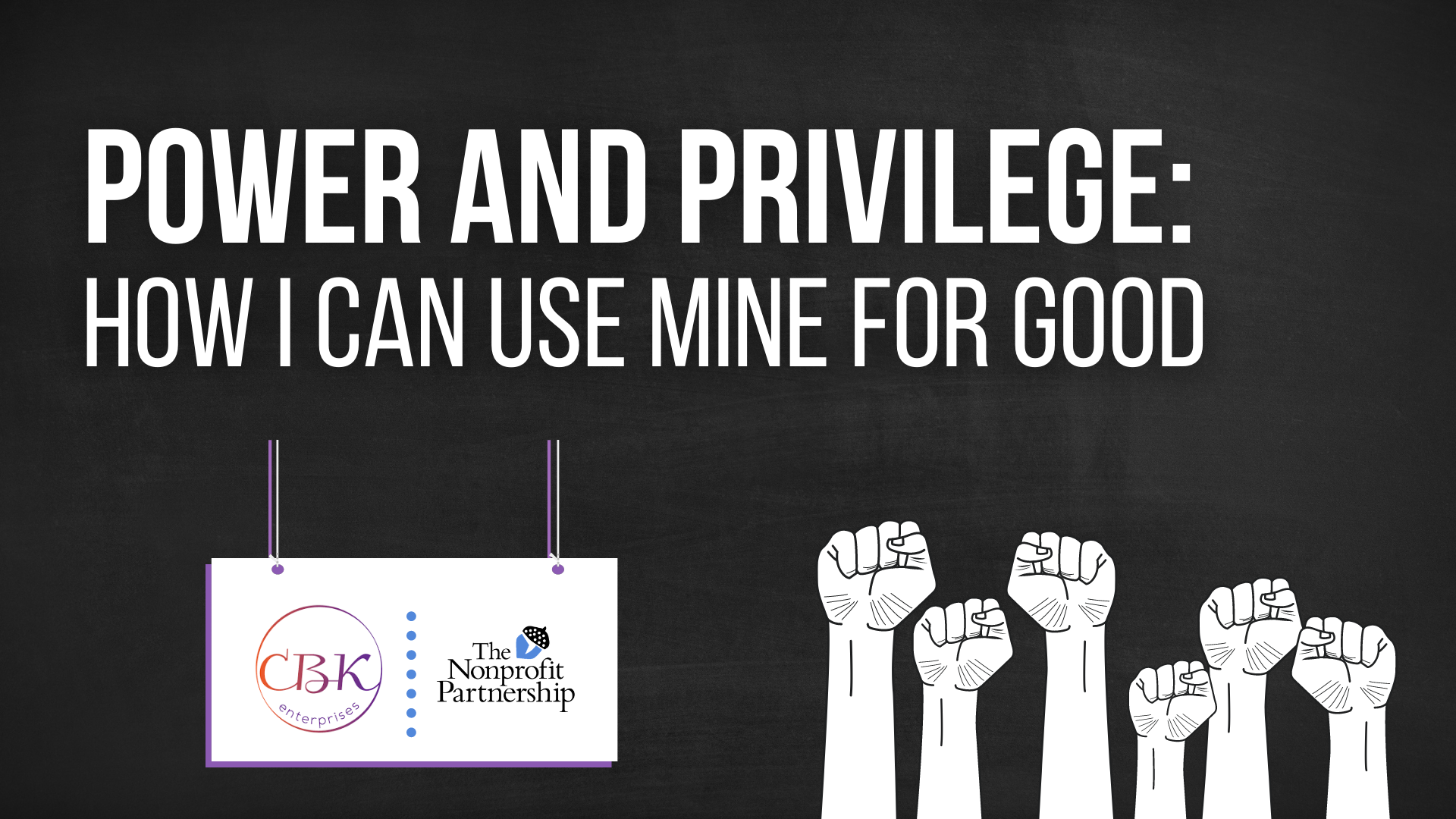 ** Please note: registration is required via The Nonprofit Partnership's Membership Portal @ https://tnp.wildapricot.org/event-4009711 **
Please virtually join The Nonprofit Partnership and Chimi Boyd-Keyes, CEO & Founder with CBK Enterprises, for Power and Privilege: How I Can Use Mine for Good on Tuesday, February 23, 2021 at 10:00 AM EST!
This session will begin with a foundational understanding of intersectionality. Additionally, Chimi will talk about how getting feedback from the community we serve is of utmost importance. We will honor a mix of learning styles by doing silent write and think activities, small group discussion, and large group sharing. We will end with concrete tools and suggestions to take back to your organization.
Participants will identify:
- How do power and privilege show up in their communities
- What they can do in their communities to interrupt cultural norms and/or institutional practices that are oppressive and/or actively create explicitly anti-oppressive norms or practices
- Partnerships and support they can connect to
Learn more about our Associate Members: