[Zoom Meeting] WIOA Youth Program + Your Nonprofit = Win-Win!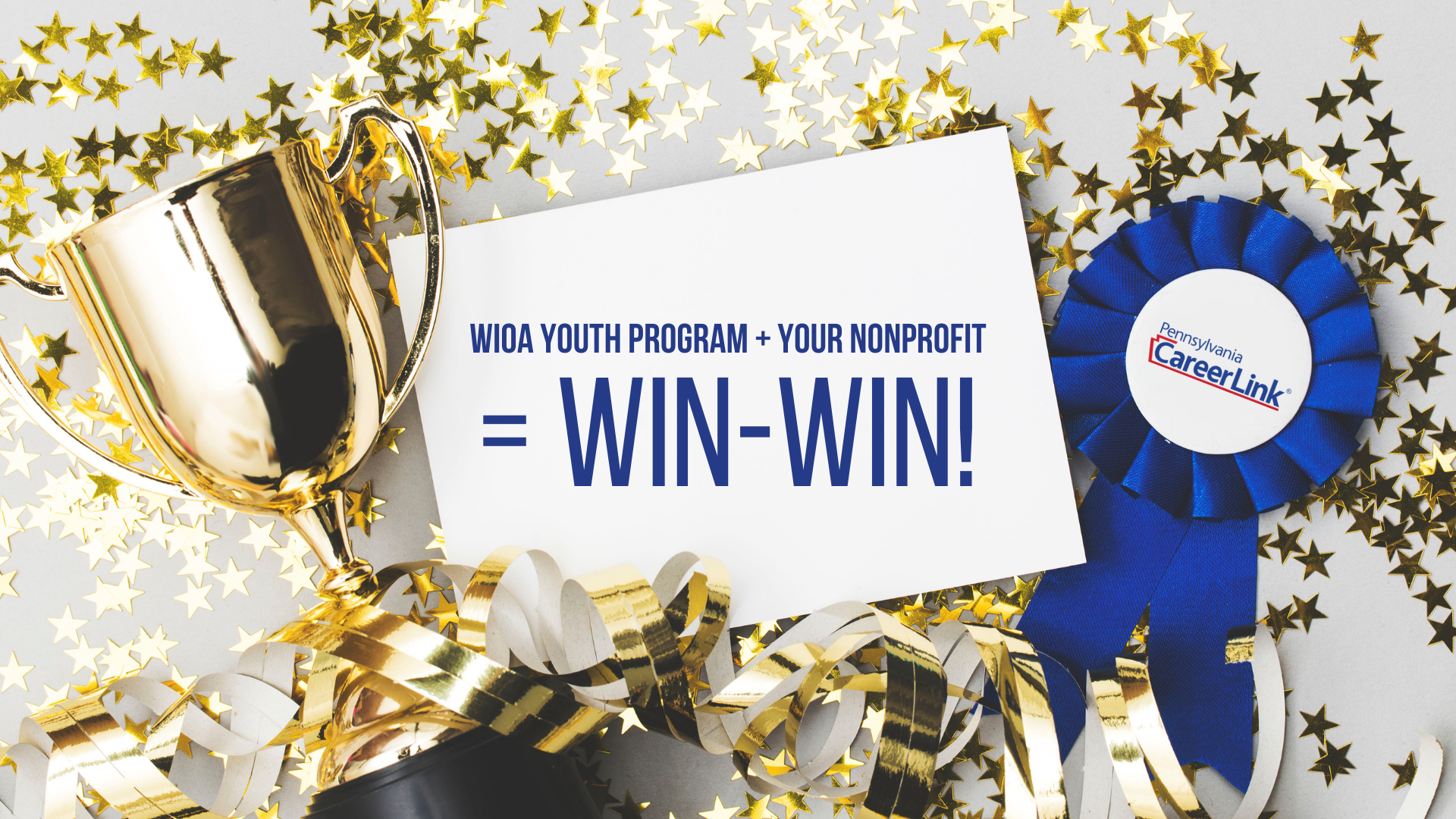 ** Please note: registration is required via The Nonprofit Partnership's Membership Portal @ https://tnp.wildapricot.org/event-4011210 **
Please virtually join The Nonprofit Partnership and Misty Burgess, WIOA Youth Program Manager with PA CareerLink®, for WIOA Youth Program + Your Nonprofit = Win-Win! on Tuesday, January 12, 2021 at 10:00 AM EST!
Have you heard of PA CareerLink's Out-of-School Youth Program? It truly is a win-win for nonprofit organizations and our local youth! Join Misty to learn more about all of the "wins":
- Nonprofits will become aware of how the Youth Program can benefit clients that they may serve.
- The nonprofit will learn how their organization can become a worksite through this program. This means FREE work for the nonprofit AND helping someone in need!
- Youth are able to hone work-readiness skills – a win for the nonprofit with a potential pipeline of employees AND a win for our community.
Key takeaways for this session include:
- Details surrounding a paid work experience
- Ways the work experience can help build valuable career and life skills of local youth
- How the work experience benefits the non-profit by providing a paid staff member
- Information on the PA CareerLink system and how to connect with it for any workforce-related need
This session is geared towards Counselors, Program Managers, Case Managers, Program Directors, Human Resources professionals, etc.