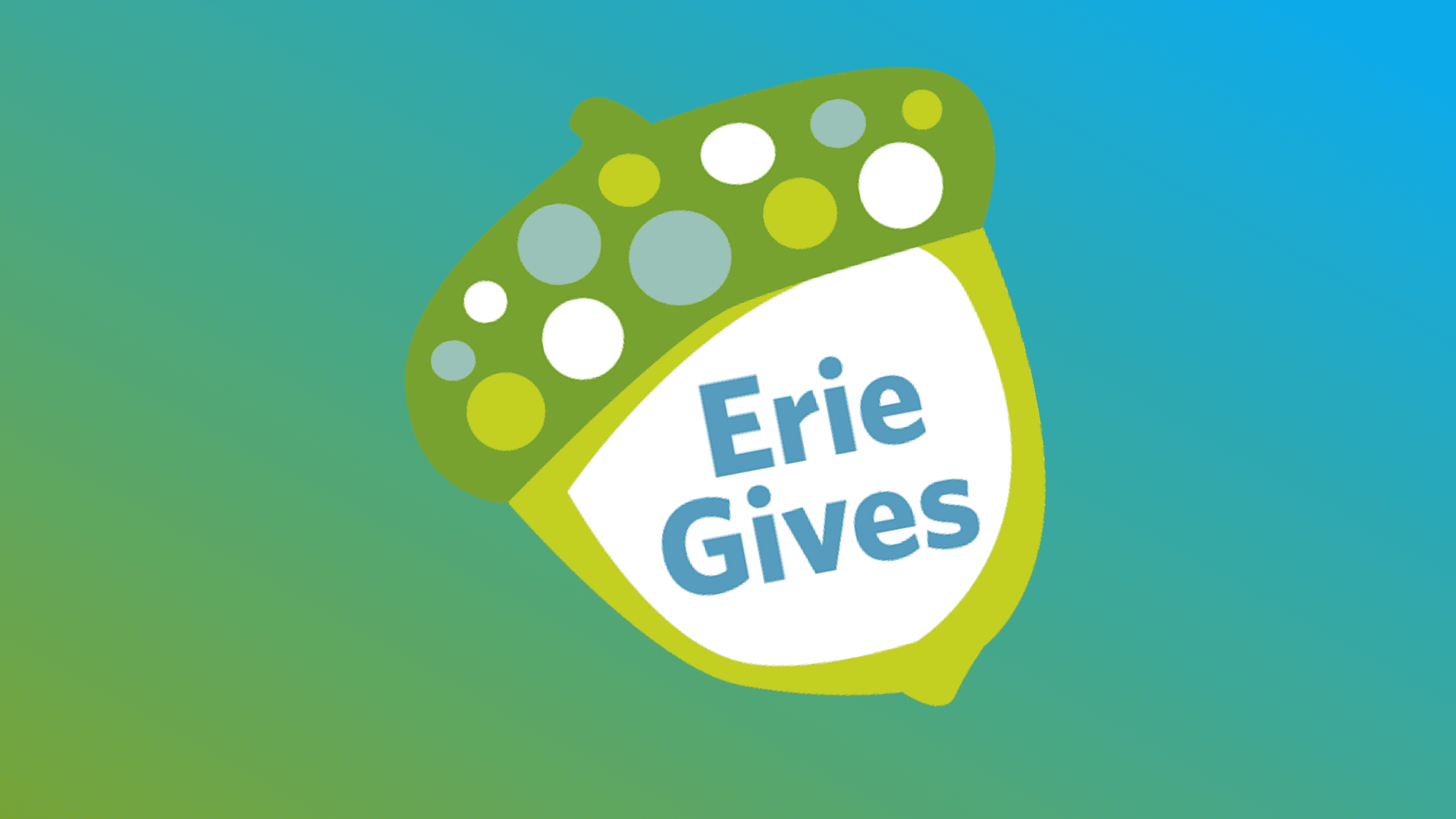 Erie Gives Day 2023 is ONE WEEK away. Are you ready?
Make sure your profile is populated and ready to stand out on Tuesday, August 8th
Visit ErieGives.org – navigate to the menu on the right-hand side to log in.
1. Add Your Organization's Info
Be sure to add your website URL, an appropriately sized logo (300x300 – resize in Canva, if you need to!), and appropriate causes (pro tip – this will increase your searchability for donors who want to support specific priorities).
2. Add Your Story
Be creative and truly tell your donor what Erie Gives will mean for your organization. Don't forget your cover photo (1500x500). Pro tip – scroll down to the bottom of the dashboard and click "View Your Profile" to make sure the cover photo looks good! Make edits as you need.
Do you have a video (testimonials, promotional message, etc.) you'd like to share? Plug that in in the "Video URL" section to add an engaging piece to your profile.
Don't sleep on the "Search Keywords" area! Including keywords here will also add to your organization's searchability. You would be surprised how many donors are willing to give to new organizations on Erie Gives Day – make it easier for them to find you!
Optional – set a goal. We suggest waiting to toggle this on until you've gained donation traction – it's a psychology thing ;-)
3. Add Donation Levels
Influence donations with suggestions!
Pro tip: tie the tier to what the money could secure for your organization. It makes the donor feel as if they are contributing more than money.
4. DOUBLE CHECK ALL CONTENT!
When you've added all information, VIEW YOUR PROFILE! You don't want wonky formatting or a blurry image to ruin the chance at a donation.
---
Need some inspiration? Check out the following well-done profiles: