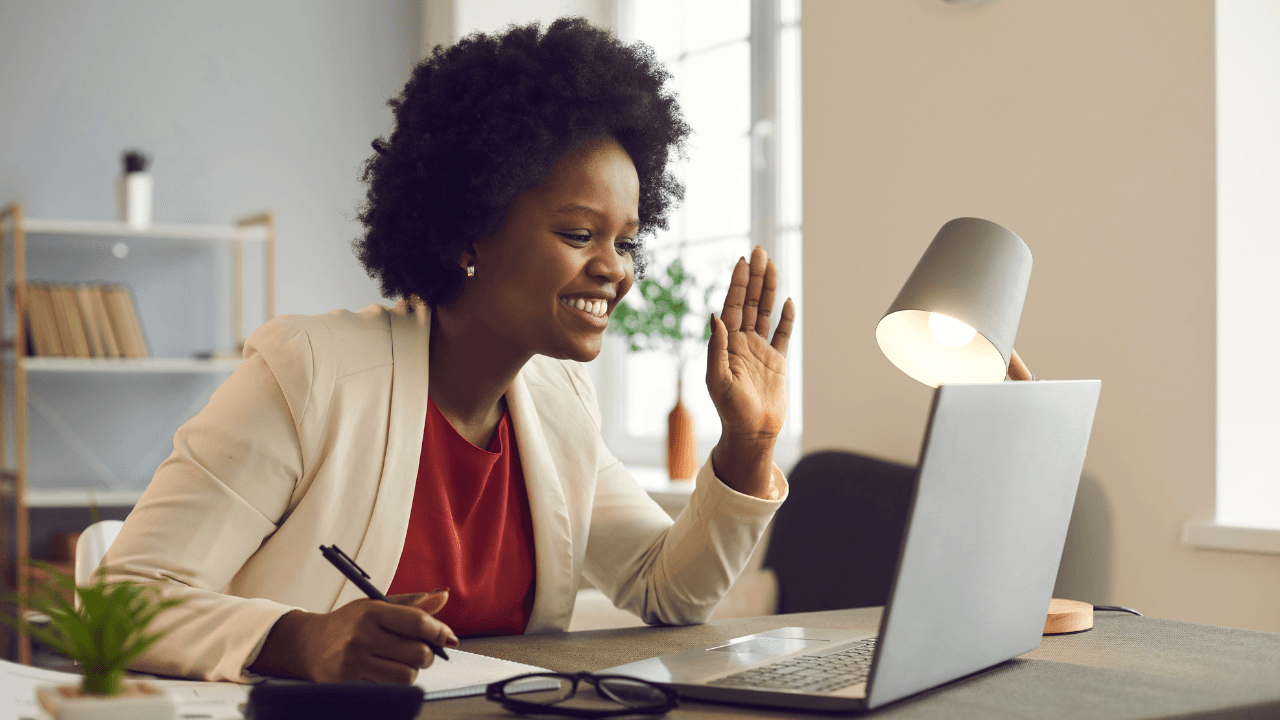 In 2020 we saw a significant leap in online giving. Although many anticipated a dip from that pandemic-related increase, online giving has remained steady, even as the world opened up and in person meetings became possible again. (Giving USA)
Fundraisers are finding virtual solicitations of major gifts just as effective, if not more so, than traditional methods, as indicated in a recent survey by CCS (Philanthropic Climate Survey January 2021). It seems that virtual donor visits and solicitations as well as online giving will remain important tools for fundraisers as we move into the post-COVID world. 
When we look at donor engagement as a vortex or energized circle, as described by Claire Axelrad, rather than the traditional donor pyramid, it is these types of digital communications – online giving and video, along with social media, mobile and email – that provide the fuel.
As increasing numbers of donors prefer to decide who they will support, as well as when and how, digital communications and online giving will provide the needed flexibility to meet donors where they are. To be effective within the donor vortex, fundraisers must shift to a more customer-service or donor-centric approach to engagement.
Digital strategies including AI allow fundraisers to bring a higher level of customization to their work with donors, in a way that is also more efficient. With Amazon, Netflix and HelloFresh setting the standard for automated yet customized customer service, nonprofits need to invest in and take advantage of the technology that is available to reach and retain donors.
Digital and virtual fundraising strategies don't necessarily mean a significant investment in new technology for nonprofits on a tight budget, but they do mean smarter use of the technologies available – from your CRM to your mobile phone. In the long run, these technology-based fundraising strategies will be more cost-effective for nonprofit organizations and will increase donor engagement, ultimately leading to greater contributed revenue.
These trends in giving and donor engagement, driven in part by the pandemic, coincide with the start of the much-anticipated Great Wealth Transfer which is driving a shift in giving to the younger generations as donations by Baby Boomers begin to slow down. Traditional methods of fundraising that have been successful with the older generations are simply not as effective with the younger generations poised to become the next philanthropic leaders. 
Those fundraisers who shifted to digital and virtual strategies during the pandemic tapped into the preferences of this next generation of philanthropists just as the impact of their giving is starting to grow. These donors are the most willing to support new causes, more likely to engage virtually, to increase their giving during poor economic times, and to rally their network.
As we look to the future of fundraising, new technology shouldn't mean we lose our personal connections with donors, we need to continue to build meaningful relationships with our donors. It is the tools and strategies deployed that must change and adapt to build and retain relationships with the next generation of donors.
By embracing these strategies now, smart fundraisers will inspire donors to remain loyal longer, make more generous gifts and shift their giving from modest to generous sooner. Born out of necessity during the pandemic, virtual visits, online giving and digital communications are the key to the fundraising in the post-Covid world.
---
Maureen Mahoney Hill, CFRE, is principal of Advancement Advisors, a full-service consulting and coaching firm focused on building fundraising capacity and sustainability in nonprofit organizations. A long-time CFRE, Maureen is also a Master Trainer with the Association of Fundraising Professionals and an active member of the Association of Philanthropic Counsel and the Pittsburgh Planned Giving Counsel. Maureen and her associate, Deb Desjardins, CFRE, will be presenting the session "Building Donor Relationships in a Virtual World" at KeyCon 2022 in October. Register here!
Learn more about Advancement Advisors on their website: advancementadvisorsgroup.com