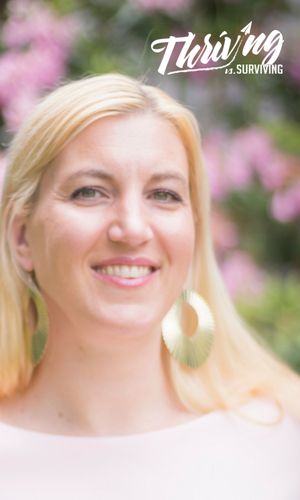 While the power and the principles of great storytelling have not changed since humans began to communicate, the landscape in which to share stories certainly has.
Digital technologies have fundamentally changed the way people research, consume, and share information. Virtual reality tools are disrupting traditional nonprofit storytelling, bringing donors and stakeholders directly inside the work of organizations.
The question remains – how can we leverage the power and potential of digital storytelling in order to take our audience from passive to active and create the maximum impact?
Here are 5 critical ways that nonprofits can use digital storytelling to advance their cause.
1. Bigger Financial Commitments from Donors
There are really just 3 things that all donors need after they make a gift, as they decide to continue their relationship with your nonprofit going forward.
    a. They must receive a timely (read: immediate) and meaningful (read: not just a generic email receipt or a tax letter) acknowledgement of their contribution.
    b. They must trust your organization to be a good steward of their funds.
    c. They must understand the impact of their gift and what it helped to accomplish.
Click here to view a diagram that pretty much sums up the miscommunication that is happening between what nonprofits want to tell their donors, and what they actually want to hear.
Stories about the population served by your organization, shared across digital channels via your website, email, and social media, strengthen the bond with donors and can inspire them to share your good work with their peers.
Resources:
10 Ways To Show #DonorGratitude On A Shoestring Budget
5 Ways to Thank and Recognize Your Donors Using Digital Tools and Social Media
2. Increased Media Attention
Medical and law journals love dry statistics and research. Human beings and mainstream media outlets love stories.
If you want to get in The New York Times or your local paper, having an interesting or unique story can lead to increased media coverage for the organization.
Here are just 2 examples of nonprofits that received media coverage with their powerful stories:
http://www.wbur.org/news/2018/08/07/kanwar-singh-sikh-military
http://www.wbur.org/npr/640568787/by-becoming-chefs-stigmatized-women-in-morocco-find-hope-and-freedom
3. Word-of-Mouth Marketing
Telling compelling stories that get shared via social media exposes your nonprofit to new people. Your board of directors is constantly asking you, "Where can we find new donors and supporters?" The answer: Online!
When a supporter shares a story posted on your Facebook page or retweets your tweet, the supporter's friends, family members, and social network connections become aware of your organization.
This helps you in your quest to spread the word about your programs and services to new people who may need them, as well as to people who may advocate for your cause.
Click here to check out a tweet where Mercy Ships shares stories of its work and encourages retweets and replies.
4. Education and Enlightenment
Digital storytelling tools that we use in our daily lives, like Facebook and Instagram, enable a nonprofit to provide a richer and more comprehensive picture of its work and its mission.
With hundreds of messages competing for our attention every second, in order to combat information overload, nonprofits need to use stories.  
Videos and photos that tell the story of your organization add up to a much more interesting experience for a potential supporter.
Storytelling forces nonprofits to be transparent, which I love. Nonprofit naysayers and critics often have a problem with the supposedly secretive, "ivory tower" world of most organizations, especially larger ones.
Storytelling through open and accessible digital channels allows you to lift the veil and be transparent in your operations and your work. This helps the sector as a whole be seen as authentic and truthful.
5. Addressing Myths and Stereotypes
When dealing with sensitive and controversial topics, certain myths, misconceptions, and stereotypes may linger over your work and the people that you serve.
Your supporters are passionate, motivated, resilient, and most importantly, interested in your cause and your issue. They look to you to be a resource – to cut through the noise and clutter, and provide them with actionable strategies for creating change and ways to make a difference.
They look to you for stories, evidence of impact, and hope. It is the responsibility of nonprofits to inform and educate supporters and the community about the realities of the problems that they are working to solve.
The Greater Boston Food Bank uses relatable individual stories of people and families who fell on hard times but are getting back on their feet:
https://www.facebook.com/gr8bosfoodbank/videos/10155182474216730/
Nation of Second Chances addresses the stigma and the shame of being convicted of a nonviolent drug offense - and the stories behind the conviction:
https://www.nationofsecondchances.org/deneise-quintanilla/
Word of Warning: Stories Cannot Stand Alone
Beware the "shiny new toy" syndrome. The terms "storytelling" and "social media" are trendy and mostly misunderstood. As a result, stories alone are not enough. Storytelling is a great strategy to convey the impact of your work, but it is not a panacea.
You must be able to back up what you are doing or show that this is a real problem and you are answering a real need.
There are limits to the magic of storytelling for your nonprofit. But if done well, a combination of storytelling and social media will augment all other communication and fundraising efforts!
Learn more about Julia:
Julia Campbell has run her digital marketing consulting business for almost a decade, focused exclusively on mission-driven organizations. A mom of 2 and a Returned Peace Corps Volunteer, she is the author of Storytelling in the Digital Age: A Guide for Nonprofits, a call-to-action for nonprofits to use stories to accomplish their missions. Her passion is to get nonprofits of all sizes to stop spinning their wheels on social media and to start getting real results using digital tools. You can check out her writing on digital storytelling and social media for nonprofits at www.jcsocialmarketing.com/blog.
Social media links
Did you know?
Julia was the Morning Keynote Speaker for Nonprofit Day 2018 on October 18, 2018 - thank you for joining us, Julia!