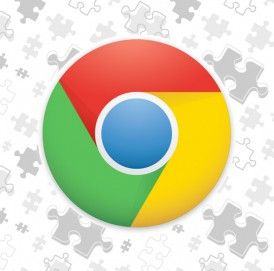 While working at The Nonprofit Partnership, I have been exposed to nonprofits with many different missions and budgets. But there is one thing that rings true for all of Erie's nonprofits – no matter our purpose or size, we are all on tight schedules and tighter budgets. With this in mind, I have decided to become an apps and tools aficionado. I get to bring awareness to tools that save time and money and I get to have some fun at work!
That being said, I want to share five of my favorite Google Chrome Extension apps with you!
1. Print Friendly
This extension is a true gem! Have you ever gone to print a web page but when the document comes out of the printer, it's barely legible? Usually, printing from a web page ends up rearranging pictures in terrible spots and prints many more pages than necessary. Not only do you get a printed document that is barely readable, but you're also needlessly killing trees. Don't worry, Print Friendly is friendly to your sanity and to the trees. Just click the extension box and you're provided with a legible version of the web page. You can even delete items from the page if they're not necessary or if you're trying to cut down on your paper usage. From here, you can print your document or save it as a PDF. This is definitely my favorite and most used extension!
2. ColorZilla
Before I started working with marketing best practices, I thought that color wasn't that big of a deal; I figured you could just "eyeball" colors to make sure they matched. This is not true! Color matching is important for brand consistency and effective marketing. ColorZilla is an essential eye dropper tool. Just click the extension's box and then hover over the color that you want to extract. ColorZilla will then give you the color's hex and RGB codes. This extension even saves your color picking history which is a huge time saver when working on multiple projects over a period of time. Thank you, ColorZilla, for making consistency an easy venture!
3. Awesome Screenshot
Is anyone else accustomed to using the "PrtScn" button on your computer to take a screen shot? Then, you have to paste the whole screenshot into Microsoft Paint and crop out the unneeded portion? You are not alone – I probably used this technique for years! Luckily, screenshots have since received a face lift. Awesome Screenshot isn't just being boastful with its name – it really is awesome! Just click the extension's box and you are given the opportunity to capture the entire page, a selected portion of the page, or the whole screen, among other options. After you capture the desired section, you can even add drawings and annotations to the screenshot. This can be extremely useful when trying to point something out to someone via email or when sending an example of something on the web. I feel awesome about using Awesome Screenshot and I think you will, too!
4. Google Dictionary
I am not ashamed to say that I have a Master's Degree and still frequently need to look words up. All the schooling in the world won't give you an infinite vocabulary! The Google Dictionary extension is a top-notch tool. Highlight a specific word on a web page and then click the extension's box – Google Dictionary will define the word right on the page you are viewing. Admit it – you need to use a dictionary sometimes, too!
5. Momentum
What does your screen show when you open up a new tab in Google Chrome? Your recent browsing history? Boooorrrriiinnnngggg. If you aren't using a Chrome Extension in the opening tab section of Google Chrome, then you're missing out on an opportunity. There are many different options available, but I have come to enjoy the Momentum extension. When you open a new tab, this extension displays a welcome message, the time, the weather, an inspirational photo, an inspirational quote, and a to-do list of your making. The new tab section of Google Chrome is an under-used section – harness it as you wish!
I hope that these extensions can be useful for you and for your work with your organization. Have any extensions that you're fond of and you'd like to share? Feel free to email me with additions! I can be reached at ekehl@yournpp.org. I love to add new tools and apps to my ever-growing list.
Want to check out different types of apps, tools, and extensions? Download the "Free/Low-Cost Apps & Tools" list within our Marketing & Communications sections of the Resource Library on this site.