Erin Yates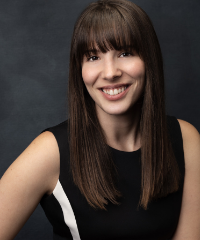 Erin joined The Nonprofit Partnership in 2016 after graduating magna cum laude from Allegheny College with a Bachelor's in English. 
In this role, Erin helps nonprofits tackle problems large and small by spearheading new programs and initiatives and working with organizations' staff to connect them with the resources they need to address their most pressing issues. In addition, she manages the organization's corporate partnerships, works with the team to plan and host The Nonprofit Partnership's annual educational conference, and manages the organization's finances..
In her spare time, Erin serves as an advisor to the Young Erie Philanthropists Fund and is a member of Young Erie Professionals. 
Email: eyates@yournpp.org
Phone: (814) 240-2490 ext. 3
Connect with Erin on LinkedIn.