Erin Yates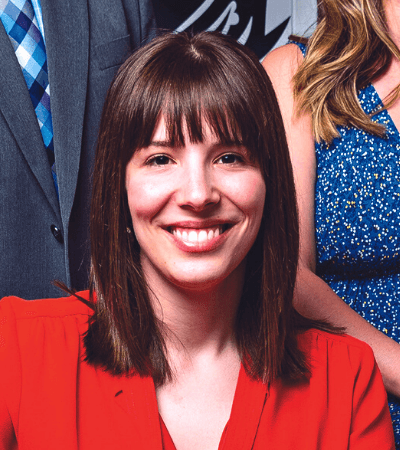 Erin Yates is a native of Erie County and currently serves at the Director of Operations and Partnerships at The Nonprofit Partnership, where she works to help more than 400 nonprofits in the greater Erie region address their most pressing needs. 
Of the many hats she wears at NPP, which include researcher extraordinaire, financial manager, DEI strategist, and occasional HVAC technician, her favorite is that of founder and manager of Women @ Work, an inter-organizational affinity group open to staff, Board members, and key volunteers of member organizations. Erin leads monthly Discussion Groups for W@W members on topics like invisible labor and mentoring. Since its launch in March 2021, W@W has grown to more than 80 members from dozens of local nonprofits. 
Erin graduated magna cum laude from Allegheny College in 2016 with a BA in English and minors in Political Science and American Studies. In August 2020, she earned her Certified Associate in Project Management credential from the Project Management Institute. In July 2021, Erin was presented with the 2021 Young Professional of the Year Award by Young Erie Professionals.  
In her spare time, Erin serves on the Young Erie Philanthropists committee and on the LGBT Community Endowment Advisory Board, in addition to being a member of Young Erie Professionals. In January 2021, she was selected to join the Young Leaders Cabinet of Emerge, a national organization that recruits and trains Democratic women to run for office. She has previously served on the Scholarship Committee at The Erie Community Foundation and as a Class Agent for Allegheny College. Erin loves to travel, knit, and laugh at her own jokes.
Email: eyates@yournpp.org
Phone: (814) 240-2490 ext. 3
Connect with Erin on LinkedIn.