Governance Gateway: Nonprofit Board Training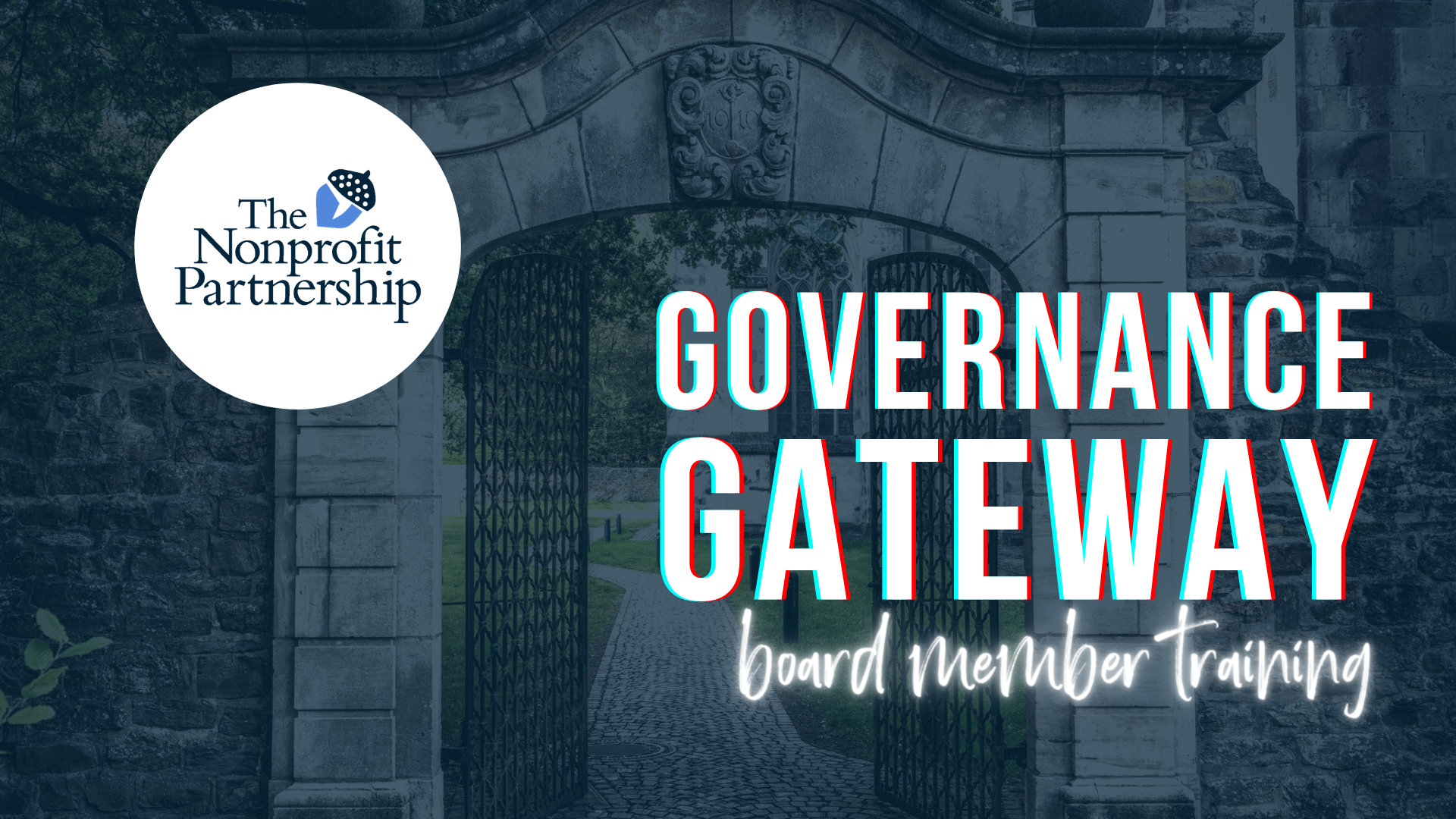 Governance Gateway: Board Member Training... virtual edition!
Sponsored by: Knox McLaughlin Gornall & Sennett, P.C.
Please join The Nonprofit Partnership for our classic Board member training… with a virtual twist! With your safety in mind, the NPP team has revised our Governance Gateway training to meet your needs from wherever you learn best!
Date: Thursday, October 8, 2020 at 9:00 AM
Where: Zoom
Pricing: $50.00
A little more about the training:
This Governance Gateway training will offer new and established Board members with the opportunity to learn about foundational best practices in nonprofit governance. The training will provide attendees with an understanding of the sector, the basic tenets of governance, and their individual roles and responsibilities as nonprofit leaders. Governance Gateway will be a powerful resource for any Board member wishing to enhance their understanding of their duty to their organization, the sector, and the community. This training is great for Executive Directors, too!
Click here for full information and to register!

Enter for a chance for a free registration to the 10/8/20 governance gateway offering!
Thanks to the generosity of one of our valued Associate Members, Knox McLaughlin Gornall & Sennett, P.C., there are 5 free registrations available to the next Governance Gateway offering! Please submit below for a chance to secure your spot. Winners will be chosen and notified two weeks in advance of the session.