Governance Gateway: Nonprofit Board Training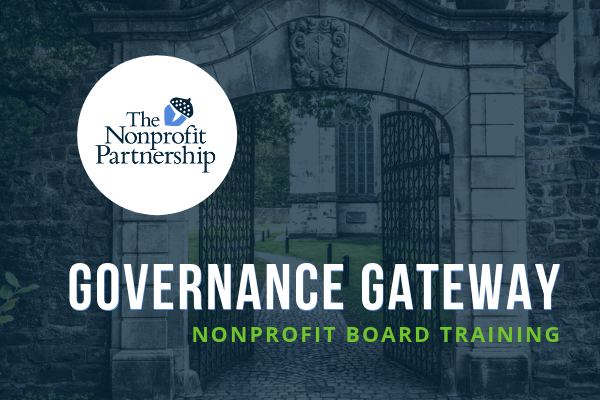 Build a better Board of Directors!
This training will offer Board members, new and established, with the opportunity to learn about foundational best practices in nonprofit governance.  The Gateway training will provide attendees with an understanding of the sector, the basic tenets of governance, and their individual roles and responsibilities as nonprofit leaders.  This training will be a powerful resource for any Board member wishing to enhance their understanding of their duty to their organization, the sector, and the community.
This interactive training will be led by Adam C. Bratton, Executive Director of The Nonprofit Partnership.  Adam has over 20 years of experience in the nonprofit sector, including service on numerous Boards.  Adam regularly speaks and trains on nonprofit governance and has obtained a Certificate in Board Consulting from BoardSource, the preeminent authority on nonprofit Board governance.  
The next Governance Gateway training opportunity will take place on Thursday, April 2, 2020 from 9:00 AM until 2:00 PM at The Nonprofit Partnership - click here for full information & registration!