A community built for you
The nonprofit sector faces significant challenges. Nonprofit organizations are tasked with addressing and solving society's most pressing issues, but are thwarted by limited resources and capacity. To state the obvious… this can be quite overwhelming for our sector's leaders! In addition to being dedicated to monumental missions, leaders are often left to do so in a vacuum, feeling alone and sometimes, defeated.
The Nonprofit Partnership's new cohort program, 501(c)(3) Communities, has been created to assist nonprofits in tackling the issues they face by helping them to build networks, engage partners and share resources. Cohort participants will learn and develop as professionals, in addition to building relationships that will lend to solving issues – with the goal of strengthening our sector and our community. It's a big endeavor… we know!
Nonprofit leaders and development professionals, we've found a community built just for you. Review the information below and consider applying for a cohort today.
The details:
Each community will meet 8x throughout 2023 – applicants must be able to commit to attending all sessions (Thursdays from 9:00 AM to 1:00 PM)
Typical sessions will be four hours in length – a sample agenda includes:

Networking
Updates
Learning content
Discussion
Activity
Food, of course

Sharing and collaborative problem-solving will be a primary goal of each cohort; participants will commit to confidentiality and discretion
Communities will be limited to 12 participants each

Applicants must be associated with a member organization of The Nonprofit Partnership

Each cohort will have an online community to continue connections and information-sharing
The cost to participate is $350 and covers food and beverage, materials, associated fees and more.

Cohorts will be provided with books and resources as determined by participants to fulfill collective learning goals.

Applications are due by Friday, February 24, 2023. Decisions will be communicated by Friday, March 3rd. Sessions will begin at the end of March.
Cohort Option 1: A Lot with a Little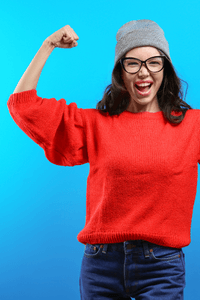 This cohort is for leaders of organizations with small-scale annual operating budgets. You'll explore common challenges and opportunities that are specific to smaller organizations. Participants will help craft the agenda for the community with the goal of customizing the learning and engagement to maximize the time with one another.
Examples of topics we'll cover include: 
Policies and procedures
Back-office support for small shops
Governance
Harnessing volunteer power
Personalities and leadership
And more!
Cohort Option 2: Big Goals & Big Moves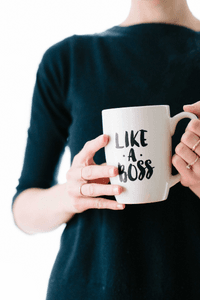 This cohort is for leaders of organizations with large-scale annual operating budgets. We're not in the business of telling you what you need - we'll help to guide this cohort for the benefit of all participants' goals. Not only will you discuss issues related to the size and scope of your operations, but you'll focus on community and sector-wide problems that you are at the forefront of solving - with the goal of bringing along others.
Examples of topics we'll cover include:
Communication
DEI
Human resources
Cultivating leaders
And more!
Cohort Option 3: Financing the Future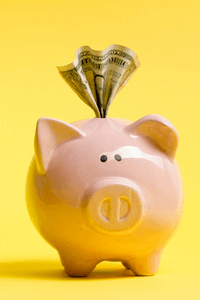 This cohort is for fundraising and development professionals. Being a fundraiser can often be a lonely journey. We want to help you create connections, share challenges and build partnerships that will last beyond our eight sessions together. Learning is always on our agenda, but networking and relationships will be key for this cohort.
Some examples of topics we'll cover include:
Ethics
Planned giving
Events
Trends
And more!
Members of this cohort will receive discounted pricing to The Art & Science of Fundraising course - launching soon!
Please note - topics listed above are intentionally vague. Each cohort will be crafted to meet the needs of the group members.
---