[Zoom Meeting] Go BEAST MODE on Stress, the Silent Sabotager!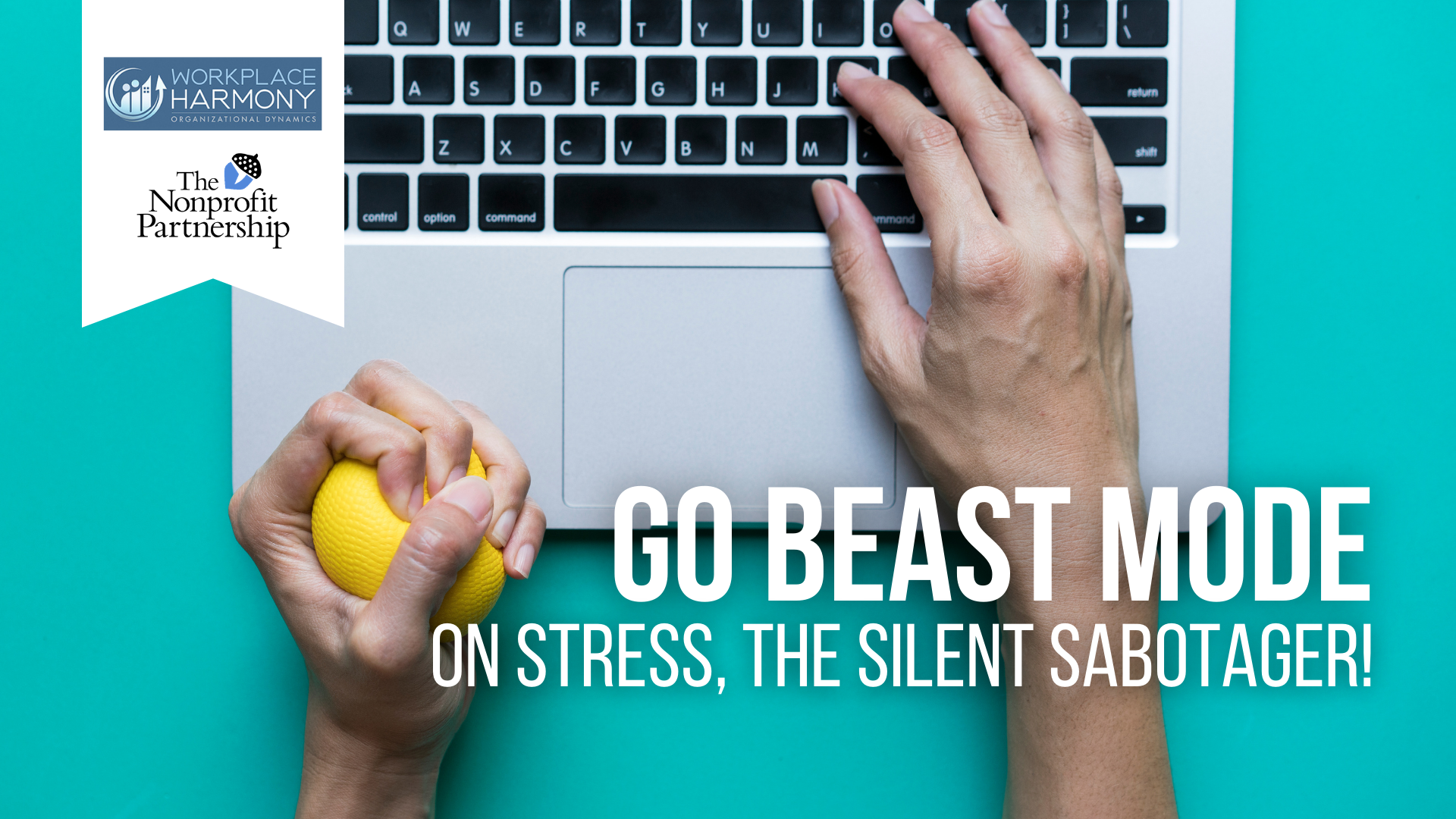 ** Please note - registration is required via The Nonprofit Partnership's Membership Portal @ https://tnp.wildapricot.org/event-4005305! **
Please join The Nonprofit Partnership and Lauren Williams, SPHR, Chief Boss Lady & Founder with Workplace Harmony, for Go BEAST MODE on Stress, the Silent Sabotager! on Thursday, January 28th at 2:00 PM EST.
Showing up as our best selves and being leaders during stressful times is hard. What makes it even harder is when we don't know how our own stress impacts our ability to think, speak and lead.
Leaders must learn how stress can negatively affect our bodies and minds. The release of cortisol, the stress hormone, plays a major role in how a leader shows up. It's crucial to know how to recognize the symptoms of stress in yourself and others.
Through interactive exercises, participants will identify how they respond in stressful situations, such as an organizational change. Participants will learn the 4 keys to getting over the obstacle of stress—A.K.A. change, A.K.A. drama--together. Additionally, participants will have an opportunity to identify what they consider to be mission critical during times of stress by completing an inventory. This inventory will come in handy when it's time to execute and problem solve.
Learn, grow and become a BEAST at managing stress and leading through challenging times!