Governance Gateway: Board Member Training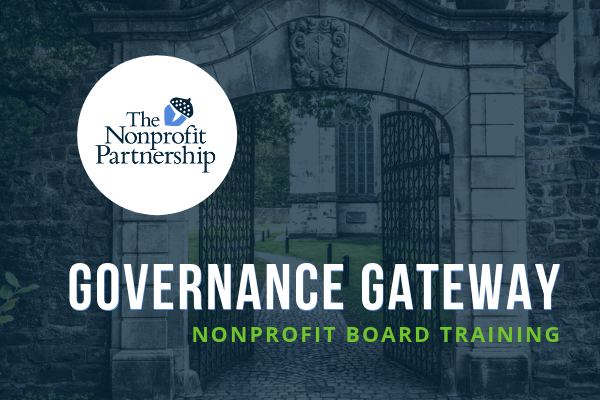 ** Please note: registration is required through The Nonprofit Partnership's Membership Portal @ https://tnp.wildapricot.org/event-3758000 **
Please join The Nonprofit Partnership for "Governance Gateway: Nonprofit Board Training" on Wednesday, November 11, 2020 from 9:00 AM to 2:00 PM.
The Governance Gateway training will offer Board members, new and established, with the opportunity to learn about foundational best practices in nonprofit governance. The training will provide attendees with an understanding of the sector, the basic tenets of governance, and their individual roles and responsibilities as nonprofit leaders. Governance Gateway will be a powerful resource for any Board member wishing to enhance their understanding of their duty to their organization, the sector, and the community.
For full information and registration, please visit the Membership Portal @ https://tnp.wildapricot.org/event-3758000!
This training opportunity is sponsored by Maher Duessel - learn more about this valued Associate Member now at https://www.md-cpas.com/!