[NPP WEBINAR] Reboot Your Nonprofit's Technology Continuity Plan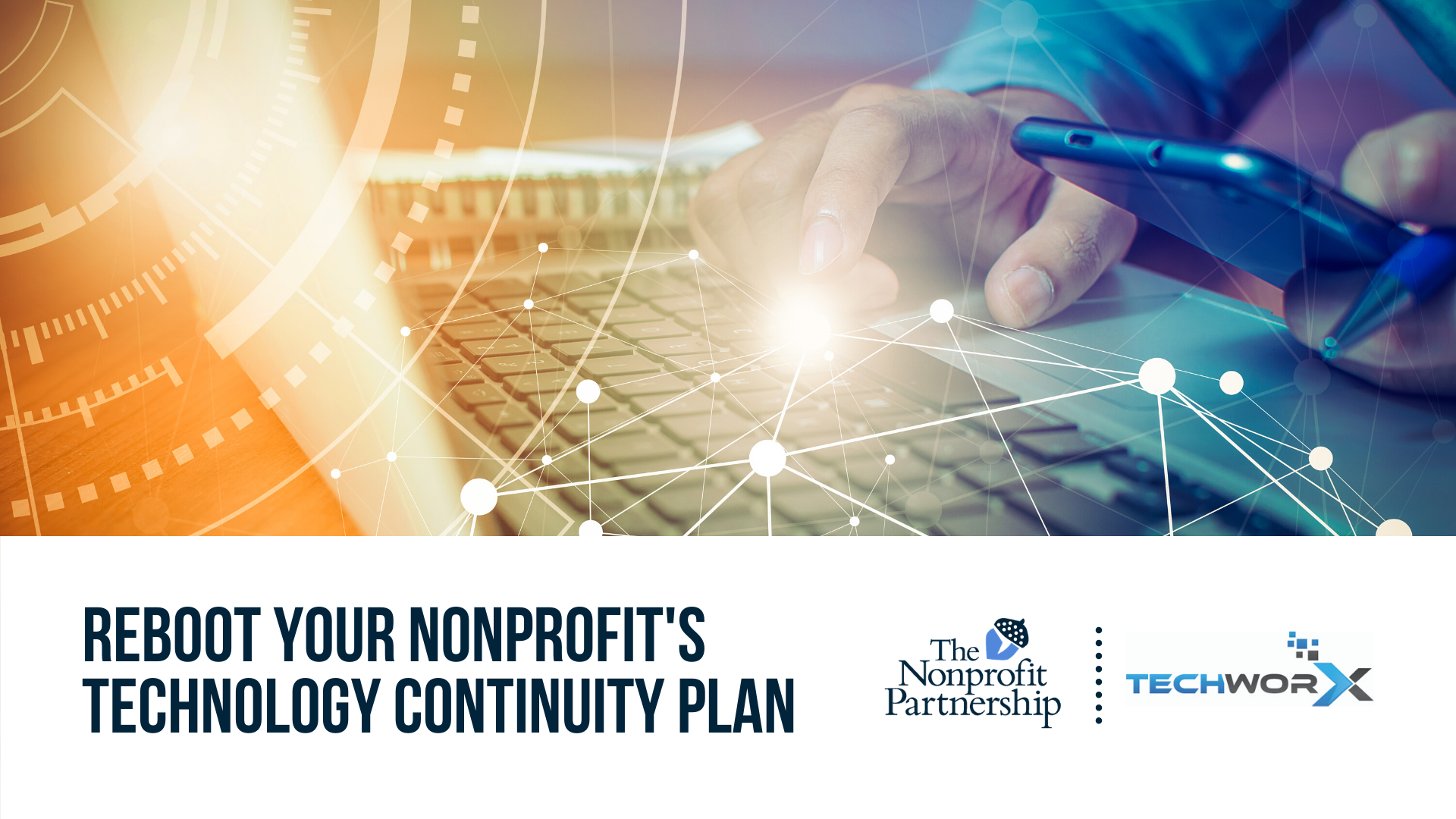 The coronavirus was an unplanned catalyst that stress tested every nonprofit's business continuity and remote workforce plans. Some organizations were prepared for the immediate shift to have their staff work remotely but many were not.
It became abundantly clear that there was a competitive advantage to those nonprofits who already had leveraged remote workforce practices and those that were learning it on the fly. In this webinar, TechWorx, one of the region's top IT managed services, cloud and cybersecurity providers, will discuss pivoting your nonprofit's business continuity plan from an IT perspective.
TechWorx will cover:
• Best practices for evaluating technology in your business continuity plan
• Ways to become more agile for future remote workforce needs
• Processes and investments you can make today to reduce the impact of future threats to your organization
In addition to this free webinar, TechWorx is offering a free vulnerability test and free IT business continuity assessment for your nonprofit.