How to Find Good Fit Funders in Under 60 Minutes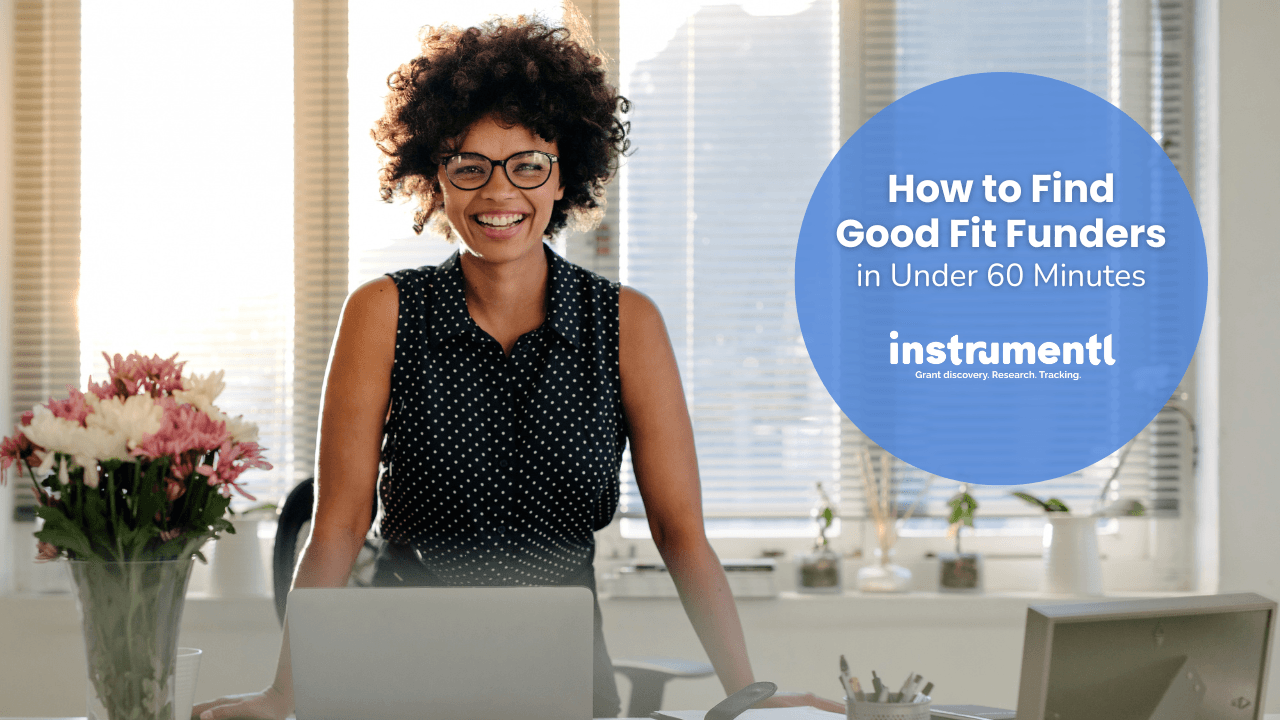 ** Registration is FREE but required via https://bit.ly/events_NPP
Please join The Nonprofit Partnership and Instrumentl for How to Find Good Fit Funders in Under 60 Minutes virtually on Tuesday, September 19 at 2:00 PM.
Want to win more grants for your nonprofit? The first step to success is being able to find good fit funders. Prepare to kick off 2024 with new grant opportunities.
​If you've ever struggled to find active grant opportunities that match your cause area, this deep-dive workshop is for you.
​In this 1-hour special workshop hosted by Instrumentl, you'll learn how to take your organization from flat-footed to sprinting towards finding and applying for new funding opportunities.
​By the end of this one-hour workshop with Instrumentl, you'll learn:
​- Why grants are so powerful, especially heading into 2024
​- What is prospect research and why is it important
​- 16 key questions to ask yourself to evaluate good fit funders
​- How to start finding good fit funders fast using Instrumentl
All registrants will receive a recording and copy of the presentation slides after the workshop. Instrumentl is also offering every live attendee personalized grant recommendations for their nonprofit.
​You'll be able to create your own account to find new good fit funders within the hour.
​NOTE: Instrumentl helps US-based 501c3s with at least a 90K operating budget, or consultants supporting such clients. If you are based internationally, you must have a US-affiliated chapter and 501c3 status to find this workshop helpful.