Midday Marketing Meet-Up: TikTok Talk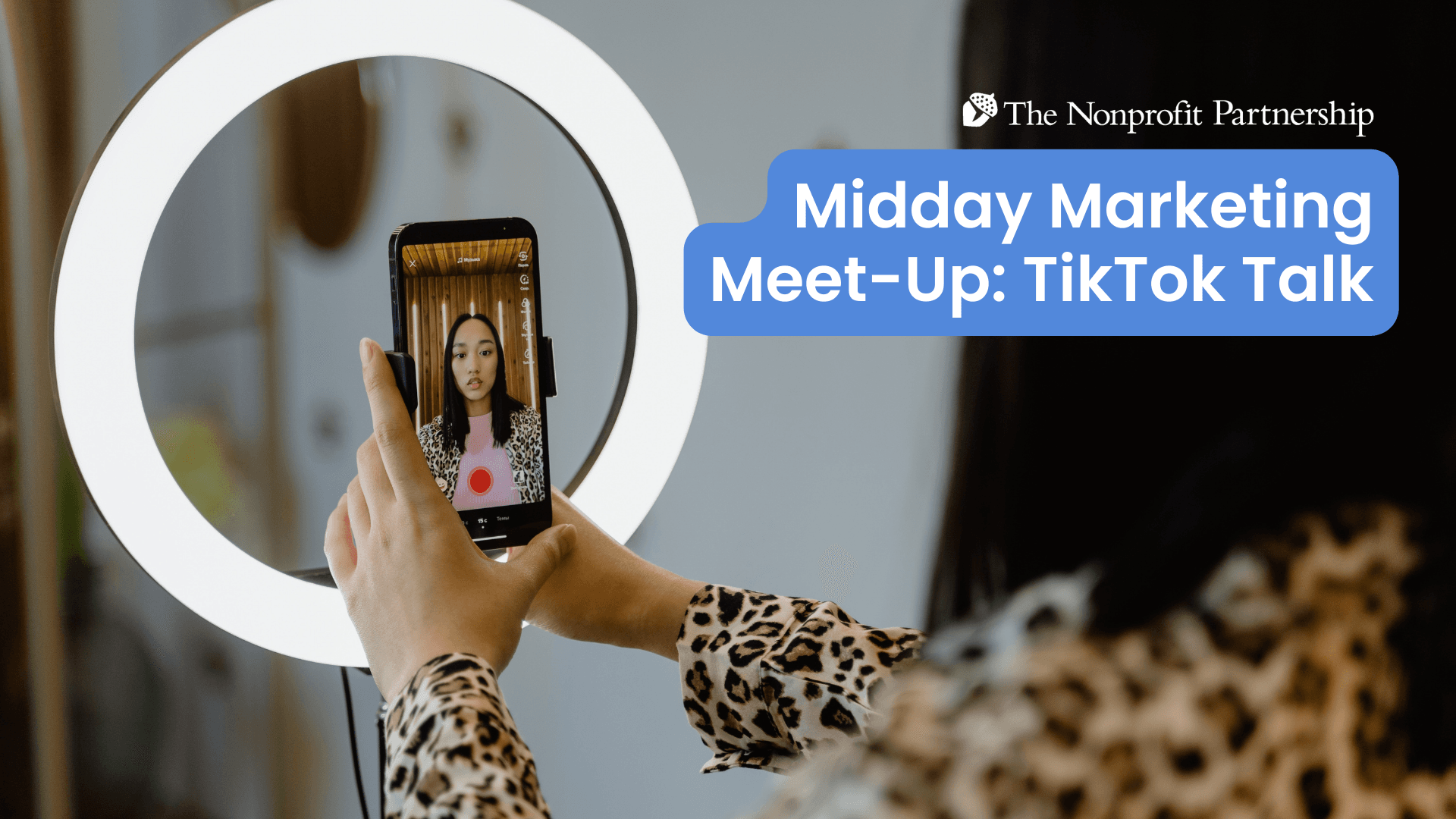 ** Please note: registration is required at https://tnp.wildapricot.org/event-4767877
Please join The Nonprofit Partnership for Midday Marketing Meet-Up: TikTok Talk on Tuesday, May 24, 2022 at 12:00 PM!
You may be addicted to the constant entertainment that is TikTok, but are you able and willing to curate and maintain a TikTok channel for your nonprofit organization?
Join us for an honest conversation surrounding the benefits and drawbacks for nonprofits in the world of TikTok. We'll discuss important considerations like:
- Goals
- Finding and choosing your niche
- Time commitment
- Ability and ease of use
- Algorithm considerations
We'll also peek at awesome examples and a few cool tools, too!
This is a members-only, in-person offering. Light lunch will be provided.
This forum is appropriate for nonprofit professionals with marketing as a main part of their role – specifically, marketers with the capacity to tackle TikTok (if applicable).