#NonprofitHack – Repair the Money Leaks with Schooley Mitchell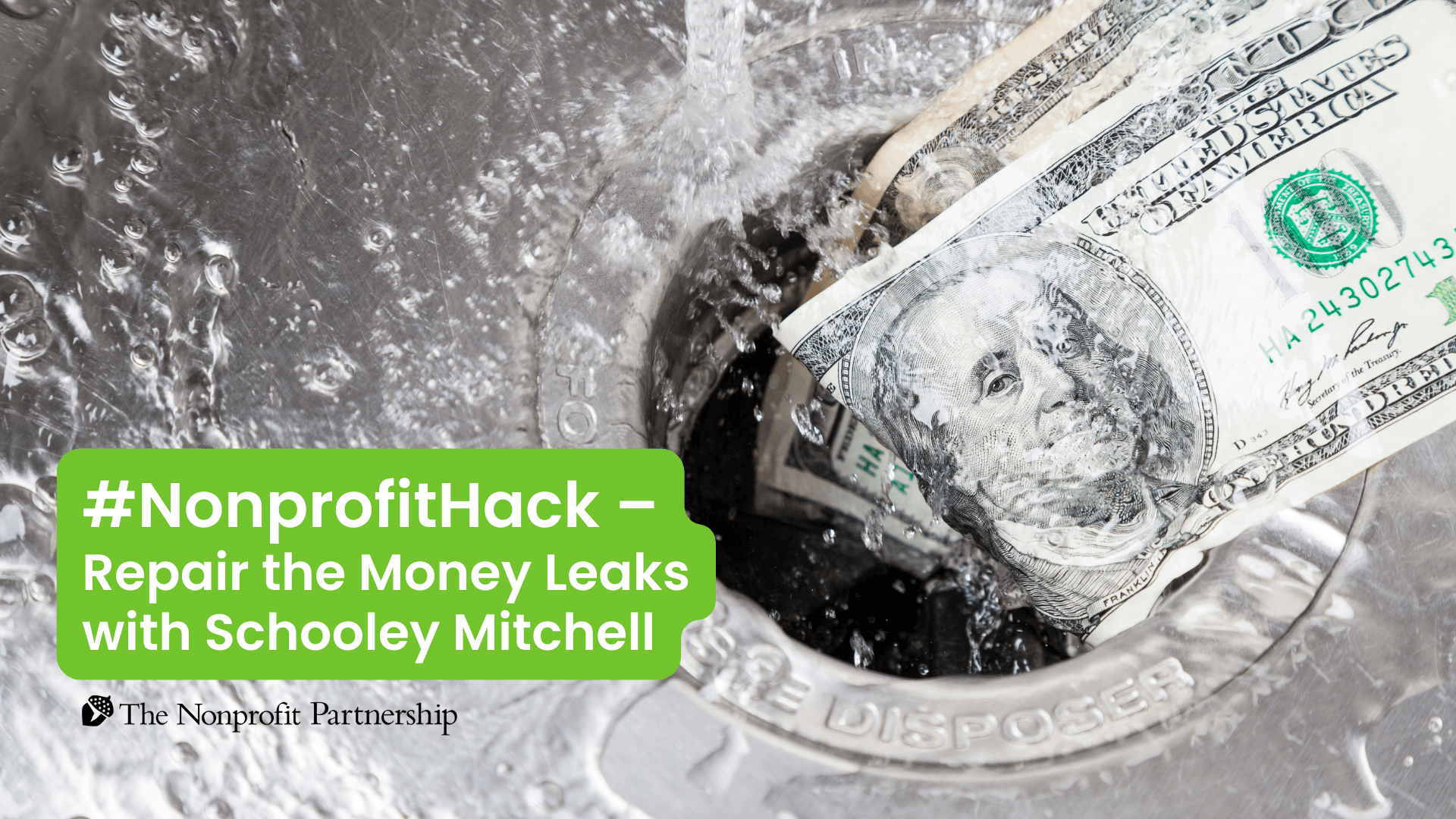 ** Please note: registration is required at https://tnp.wildapricot.org/event-4766346
Please join The Nonprofit Partnership and Adam Baker, Strategic-Partner with Schooley Mitchell, for #NonprofitHack – Repair the Money Leaks on Thursday, May 19, 2022 at 10:00 AM - online or in-person!
Note: this is a hybrid event offering. Registrants can choose to join online (via Zoom) or in-person at The Nonprofit Partnership, 609 Walnut St., Erie, PA 16502.
No matter what type of organization you run, the goal is always the same – to keep or invest as much money in your organization and spend as little as possible to maintain operations. This is true for nonprofits, especially! Adam Baker will help you better understand how organizations unintentionally overspend on their essential services – things like telecom, shipping, merchant services, waste, and utilities.
During the event, you'll have an opportunity to perform a quick organizational assessment to determine where you may have "money leaks". You will also gain insight on the most frequent ways organizations overpay for services, what some of the common causes are, and what you can do about it to ensure your organization isn't overpaying for services.