Succession Planning Primer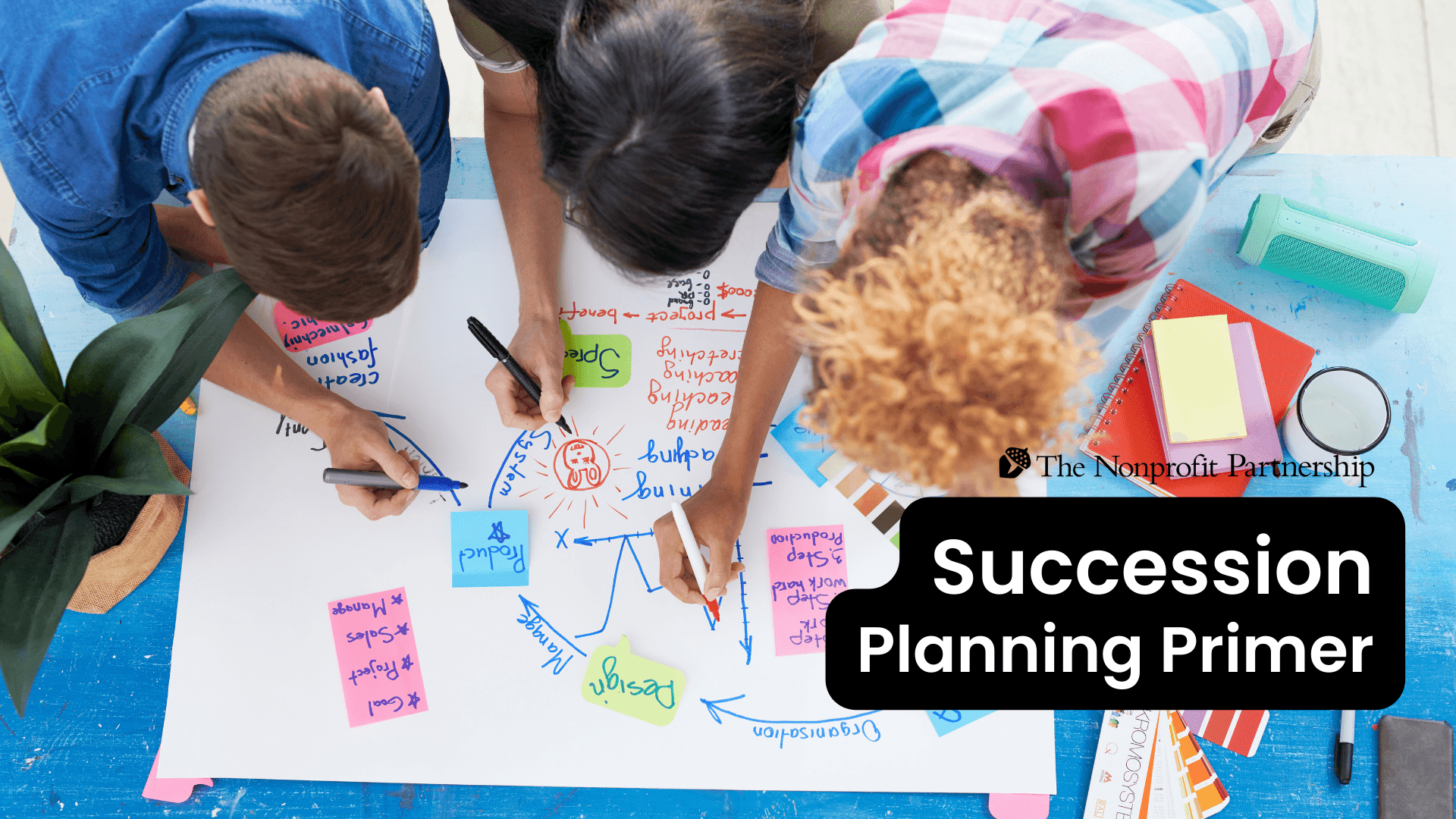 ** Please note: registration is required at https://tnp.wildapricot.org/event-4767938
Please join The Nonprofit Partnership and Decision Associates for a Succession Planning Primer on Wednesday, May 18, 2022 at 9:00 AM - online or in-person!
Succession planning is a focused process for keeping talent in the pipeline. Succession planning is critical if you want to sustain or grow your organization into the next generation.
As important as it is for responding to the departure of key employees, it's what smart organizations do for many other reasons. Maintaining a solid succession plan is a proactive and strategic management practice which will help you to avoid inefficient and hasty reactive decision making. As you know, inefficient and hasty decision-making negatively impacts the long term success of the organization.
Many leaders believe that succession planning is a complex process and a practice restricted to the largest organizations with the most sophisticated organizational development departments. On the contrary, succession planning is of great value to organizations of every size, and your leadership team play an integral role in bringing a succession plan to reality.
This session will feature Aaron Phillips and Amanda Kochirka from Decision Associates in Erie, PA. Together, we will explore some eye-opening succession planning statistics, and take a critical look at the "typical" approach to succession. Participants will walk away with a practical overview of how they can contribute to their organization's succession planning efforts, along with practical tools they can immediately apply.
Please note: this is a hybrid event. Virtual attendees will receive Zoom information prior to the event.