Membership: more than a directory listing.
The Nonprofit Partnership exists to advance the nonprofit sector by promoting best practices, fostering connections, and celebrating excellence.
Interested in membership with The Nonprofit Partnership? Learn more about benefits and requirements.
Small, medium, or large... we have a membership option for you!

Learn more about our Diversity, Equity and Inclusion Assessment; the Organizational Diversity Census Workbook; and the Nonprofit Diversity, Equity and Inclusion Pledge!
[Zoom Meeting] Grant[RIGHT]ing with The Erie Community Foundation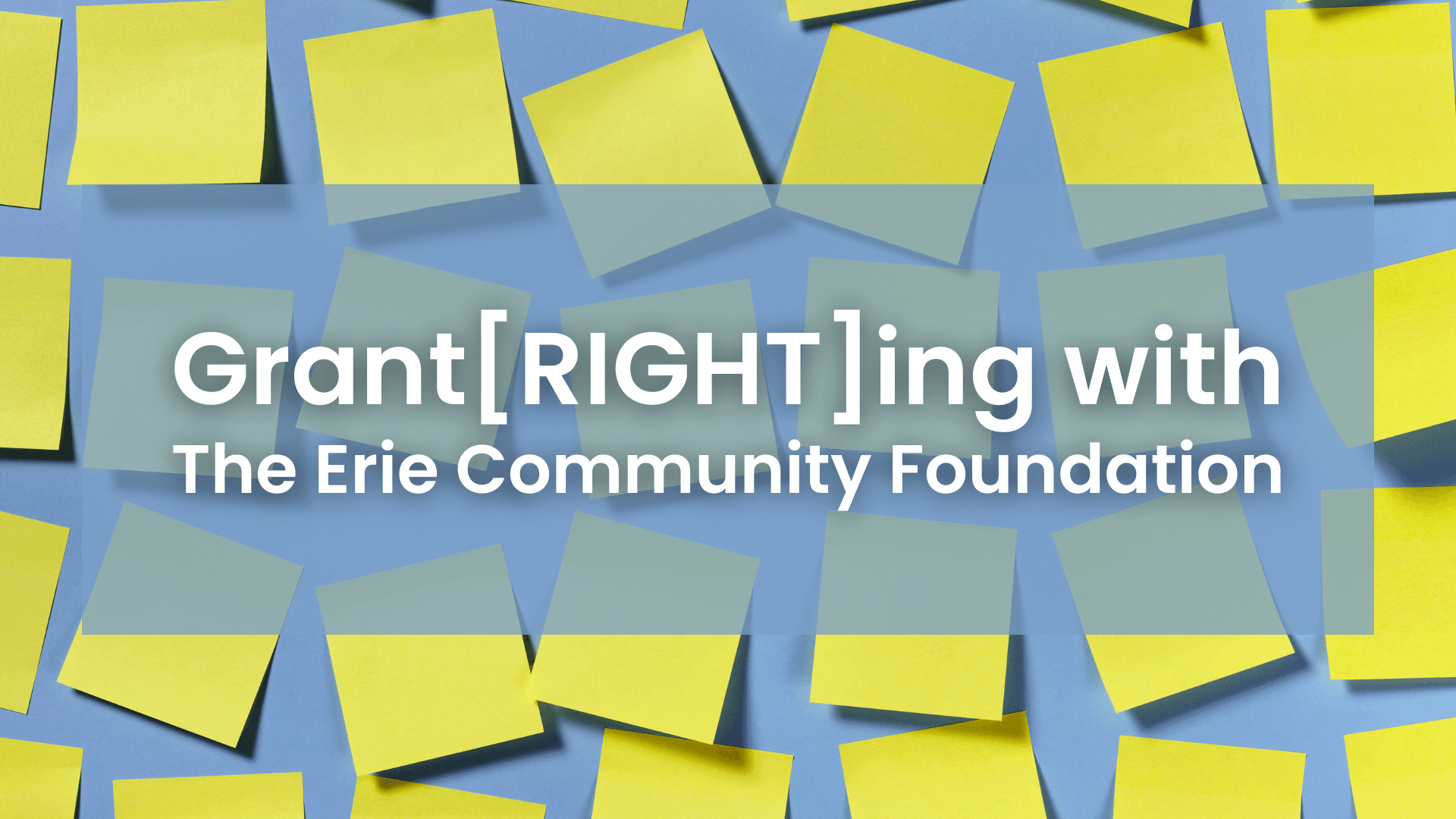 Registration is required via https://tnp.wildapricot.org/event-4589297!
Grant[RIGHT]ing with The Erie Community Foundation will take place virtually on Wednesday, January 26, 2022 at 10:00 AM - mark your calendar and register!
Join The Erie Community Foundation team members for an overview of various grantmaking strategies at ECF, including:
- Helping Today
- Young Erie Philanthropists
- Hear Erie's Youth!
- Erie Women's Fund
- LGBT Community Endowment
- Hovis Fund
Plus - elements of a strong grant application!
You'll have the opportunity to hear from and connect with:
- Patrick Herr, Vice President of Community Impact
- Rachel Cacchione, Assistant Director of Community Impact
- Kelly Patterson, Community Impact Team Associate
- Keely Doyle, Director of Philanthropic Services
- Alex Seinerth, Marketing & Communications Officer
This session is appropriate for fundraising professionals that are new to grantmaking with ECF. Please join to learn more about the various funding opportunities, to meet the ECF team members behind the funds and to ask any questions you may have.
Learn more about our Associate Members: