Top 5 COVID-19 Insurance Questions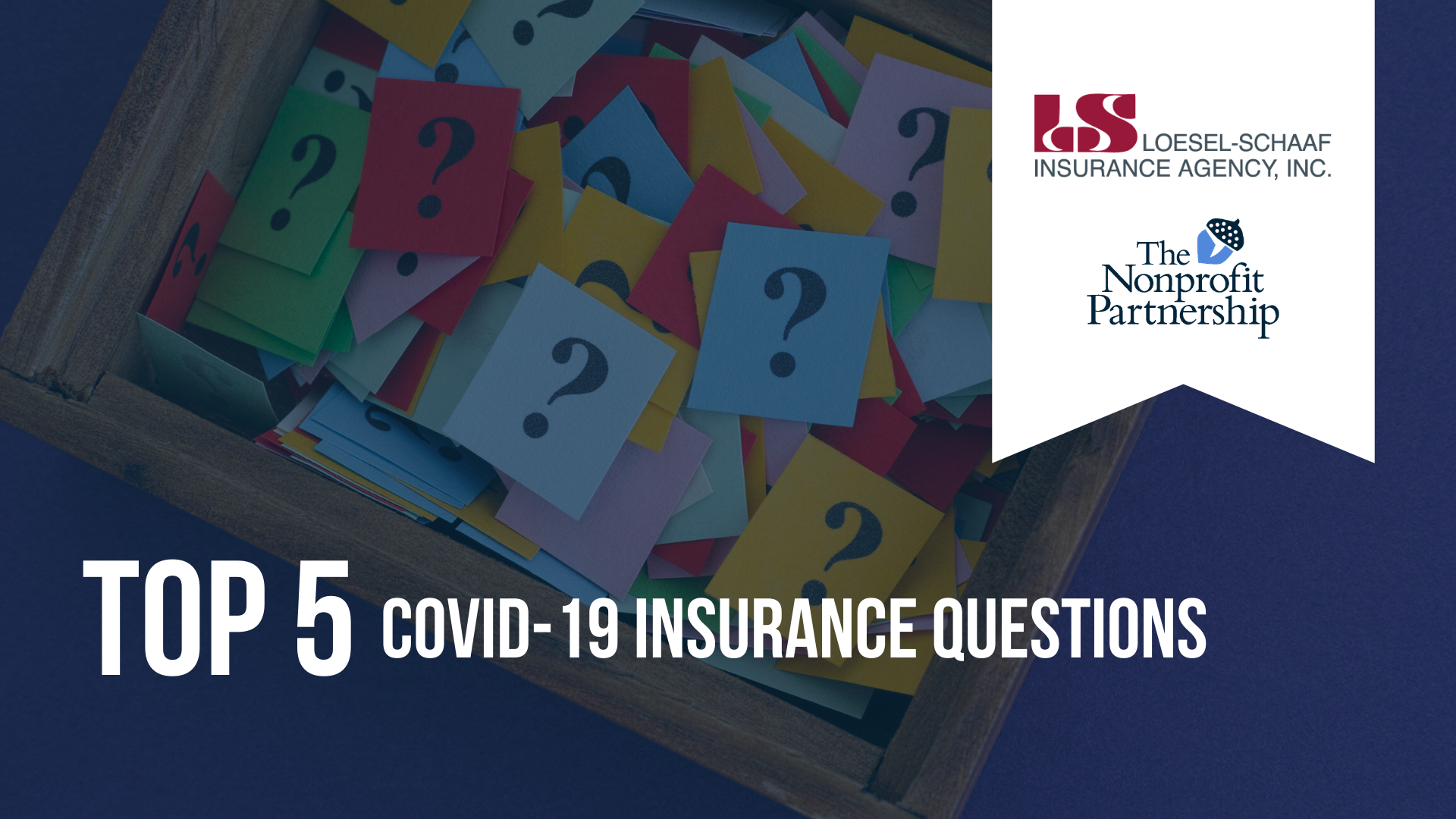 ​​​​​​​Please join The Nonprofit Partnership and T.J. Richter & Patrick Wachter of Loesel-Schaaf Insurance Agency for an upcoming webinar: Top 5 COVID-19 Insurance Questions! The guys have been busy fielding questions and they want to share this update with you, our nonprofits. We would try to tackle the top 5 COVID-19 questions, in general... but let's be honest - the pros can't even keep up with these changes!
​​​​​​​T.J. and Pat will touch on questions relating to:
1. Cyber Liability
2. Business Income Coverage
3. Event Insurance
4. Workers Compensation
5. Benefits
There will also be a short Q&A period, post-presentation. Join us for this important topic!