Midday Marketing Meet-Up: Putting the SOCIAL Back in Social Media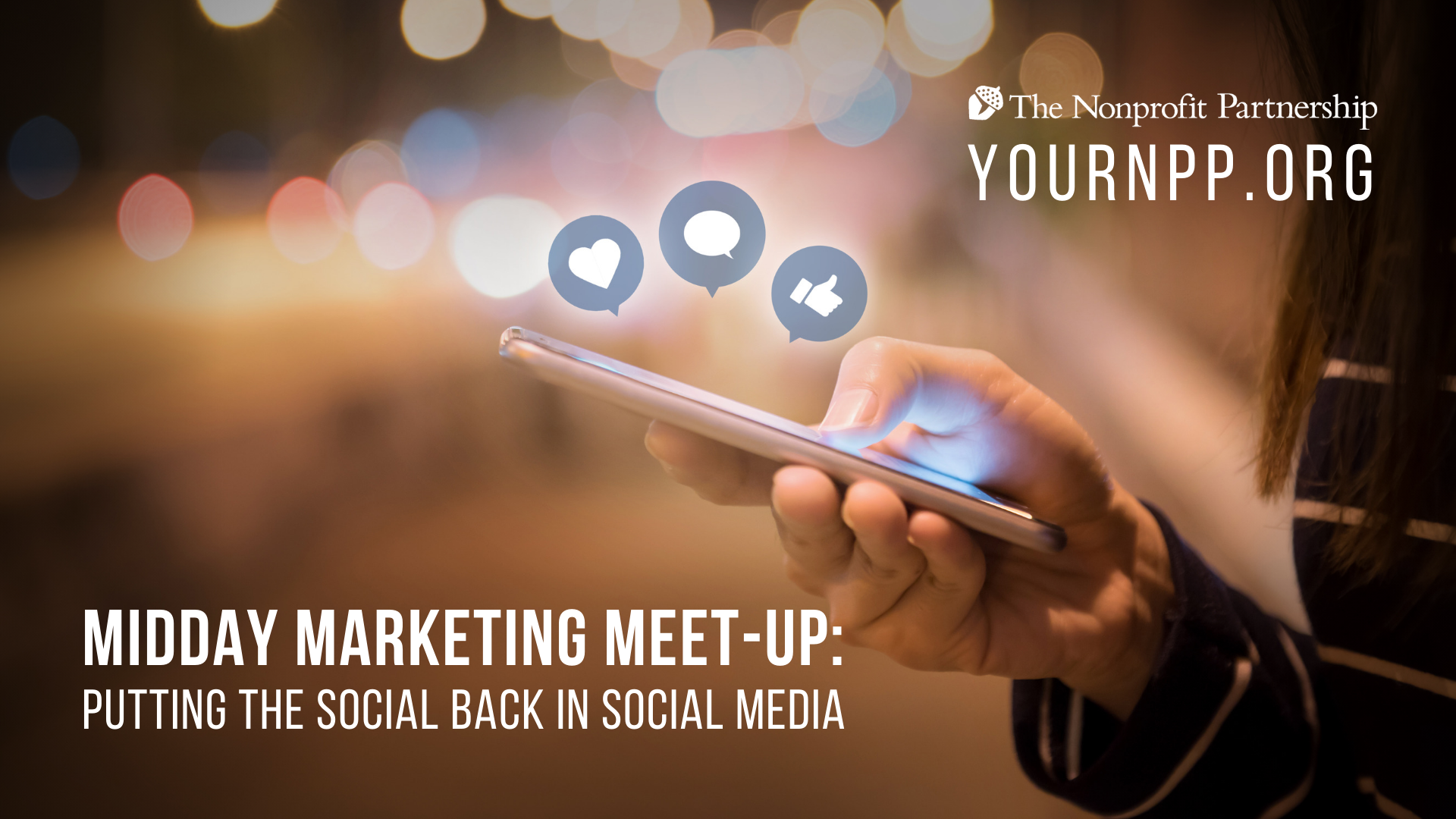 ** Please note: registration is required through The Nonprofit Partnership's Membership Portal @ https://tnp.wildapricot.org/event-3724383 **
Join The Nonprofit Partnership and Christopher Norris of Revox Social for a Midday Marketing Meet-Up forum opportunity: Putting the SOCIAL Back in Social Media!
We're discussing this topic because: your social media strategy needs to be more meaningful than posting just to post. Let Chris help you with some tricks and tips!
Click the link below for full event details and registration. This is a members-only offering. Registration is required. Light lunch will be provided. Save your spot now!