The Power is in the Planning: Preparing for Crisis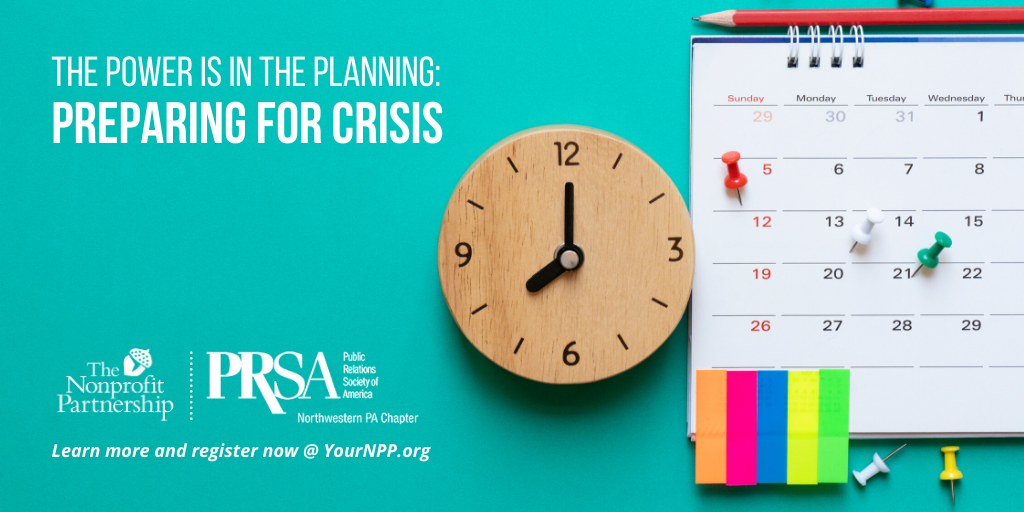 **Please note: registration is required at https://tnp.wildapricot.org/event-3748545 **
Please join The Nonprofit Partnership and The Northwestern Pennsylvania Chapter of the Public Relations Society of America (PRSA) for a new panel series: Crisis Communications: Planning for, Managing, and Recovering from Crisis.
Panel 1: The Power is in the Planning - Preparing for Crisis
We're discussing this topic because: it's a tough but important one!
View the full event description and register now at https://tnp.wildapricot.org/event-3748545!