The Fundraising Focus: Working Smarter with Carter - Top Trends in Planned Giving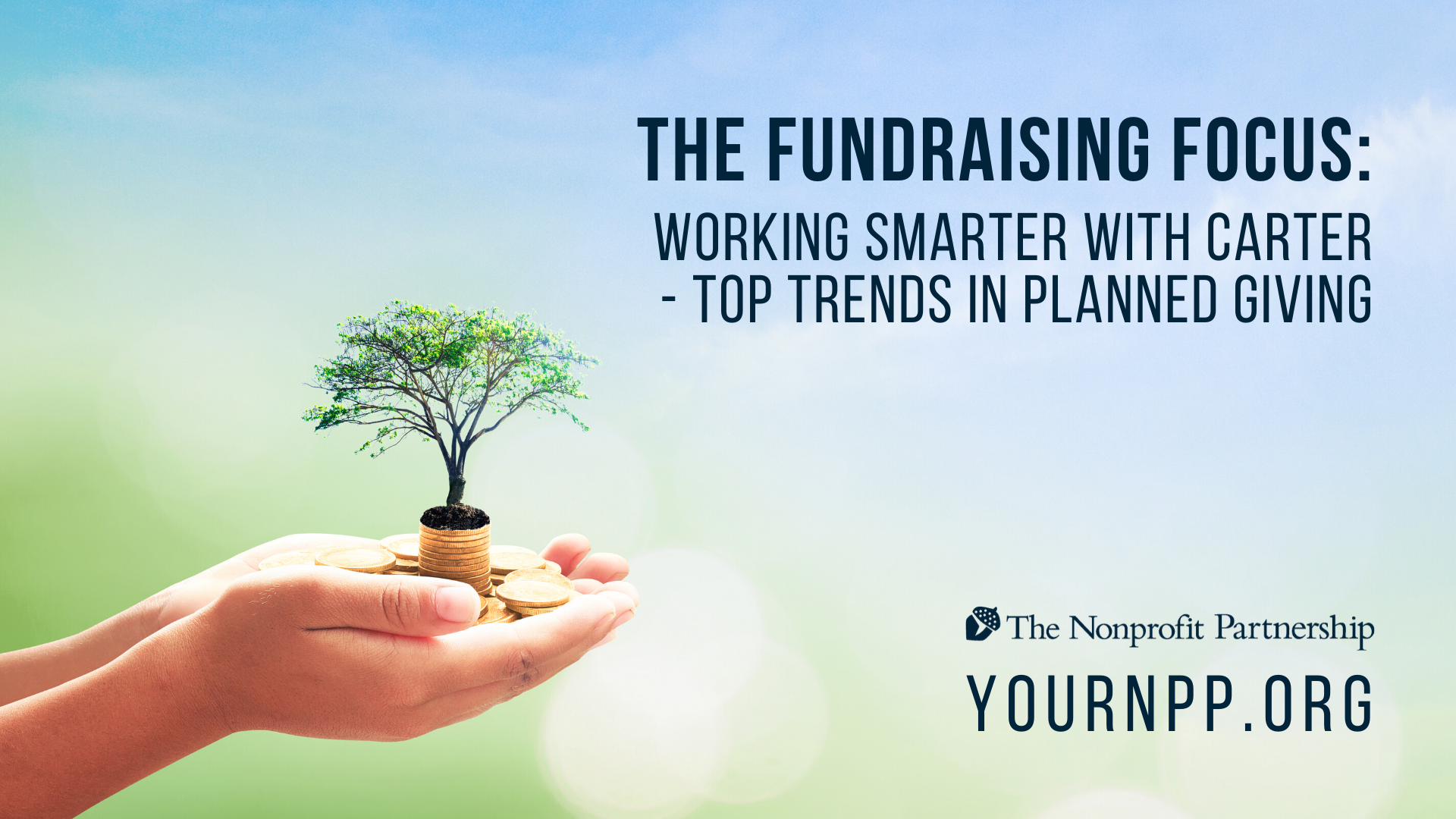 ** Please note: registration is required via The Nonprofit Partnership's Membership Portal @ https://tnp.wildapricot.org/event-3724506 **
Please join The Nonprofit Partnership and Arthur Scully, Managing Director with Carter, for the next Fundraising Focus opportunity: Working Smarter with Carter - Top Trends in Planned Giving!
We're discussing this topic because: it's easy to forget about planned giving when you're busy managing the day-to-day fundraising activities of a nonprofit -- but focus on planned giving now could mean the world to your organization in the future. What we're saying is... it's worth your attention!
Click the link below for full details and registration. This is a members-only offering. Light lunch provided. Save your spot now!