Nonprofit Day 2018: Call for Speakers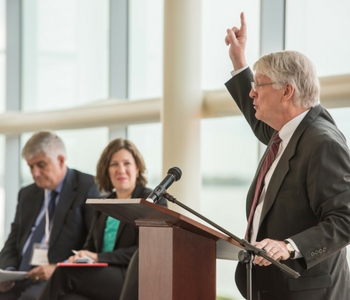 Thank you for your interest in presenting at Nonprofit Day 2018 to be held October 18, 2018 at the Bayfront Convention Center in Erie, PA. The theme for Nonprofit Day 2018 is "Thriving vs. Surviving" and is focused on discovering the ways in which the nonprofit sector can increase impact, scale and opportunity at the organizational level. 

We are seeking interactive workshops that will fit within our theme for 2018. Sample topics to be addressed include:
Developing the Next Generation of Leaders
Majors Gift Fundraising and Planned Giving
Effective Annual Giving Programs
Building a Better Board
Working with Flexible Employee Schedules
Ethics and Compliance
Dealing with Generational Differences in the Workplace
Diversity and Inclusion
The Importance of Organizational Values
Mergers, Shared Services and/or Collaboration
Effective Management and Leadership
Best Practices in Human Resources
Effective Financial Management
Advancing Customer Service Practices
Implementing a Recurring Giving Program
These topic areas are not all-inclusive and we encourage potential presenters to recommend creative educational offerings that fit within the theme of the event. 
Sessions will be scheduled for either 60 or 85 minutes, which will include an appropriate length of time for attendee questions. Presentations must be educational and may not be used to market a particular product or service. Proposals will be reviewed by a selection committee who will determine the agenda for Nonprofit Day 2018.

Proposals are due by May 1, 2018.

Speakers will not be compensated for this engagement opportunity. Speakers will, however, be provided with the opportunity to attend and exhibit at the conference.
---