[Zoom Discussion] Open Dialogue with OpenedEyes - December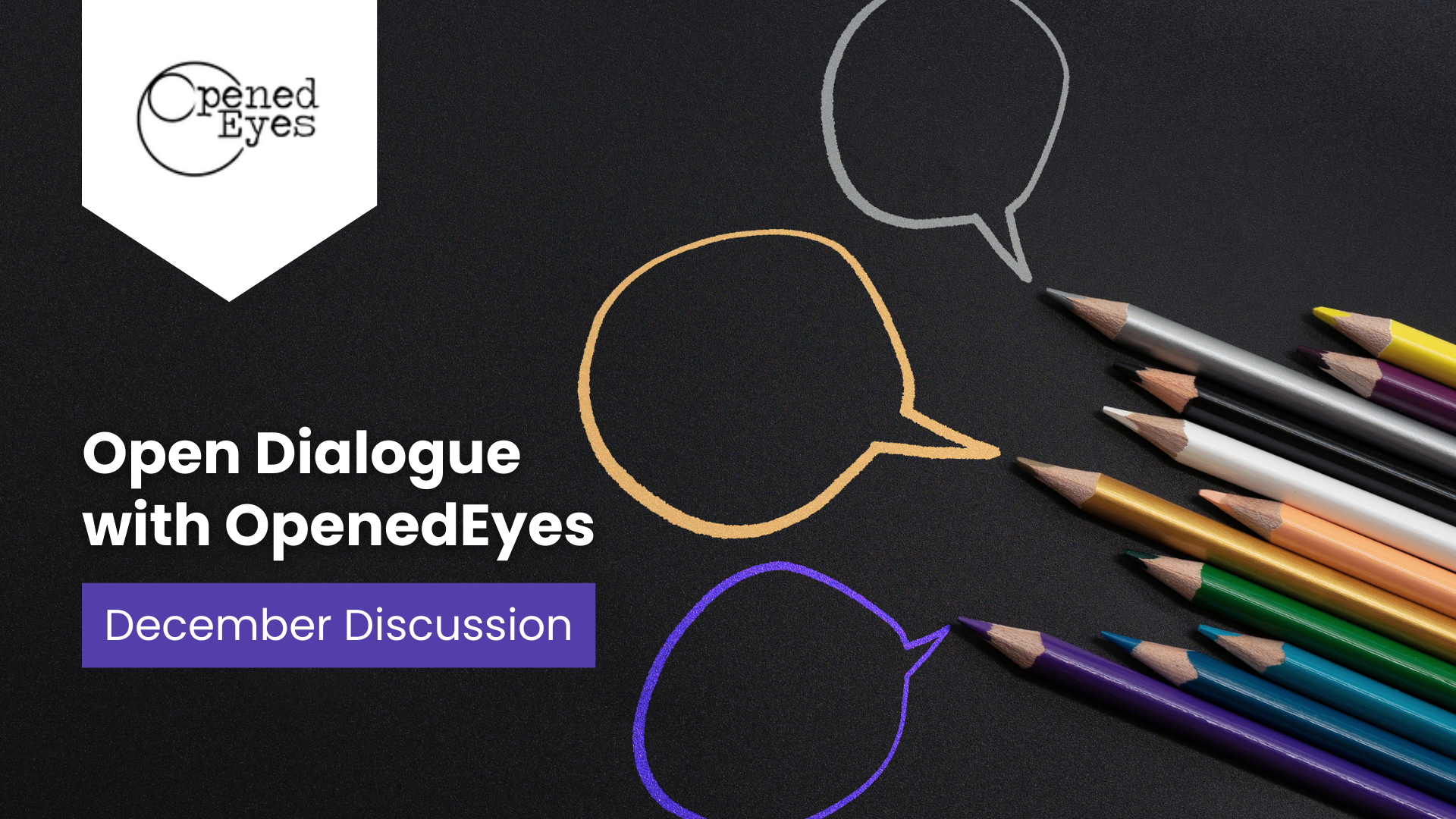 ** Please note: registration is free and open to the public but is required via https://tnp.wildapricot.org/event-4116782! **
Join The Nonprofit Partnership and OpenedEyes as we continue important conversations surrounding Diversity, Equity and Inclusion throughout 2021!
It doesn't matter where you are on the DEI spectrum. It doesn't matter what color your skin is. It doesn't matter your sexual orientation. It doesn't matter if you're a nonprofit employee starting out or the leader that has been at the helm for years. All are welcome and encouraged to join in the conversation.
Bi-monthly discussion groups will surround a specific topic each month and will cover the following:
- Quick content review (what are we talking about, anyways?!)
- Local/national current events, related to the topic
- Activity time! Let's put these ideas into action.
- Questions / group sharing – we're here for the dialogue!
Engagement via video/audio is strongly encouraged.
Note: recordings of these sessions will not be shared due to attendee sharing and conversation. Please plan to virtually attend on the day and time if registering. Thank you!
December Discussion - Thursday, December 2nd at 9:30 AM
Topic focus: Stretch your allyship muscle