[Zoom Meeting] Erie Gives 2021: The Show Must Go On!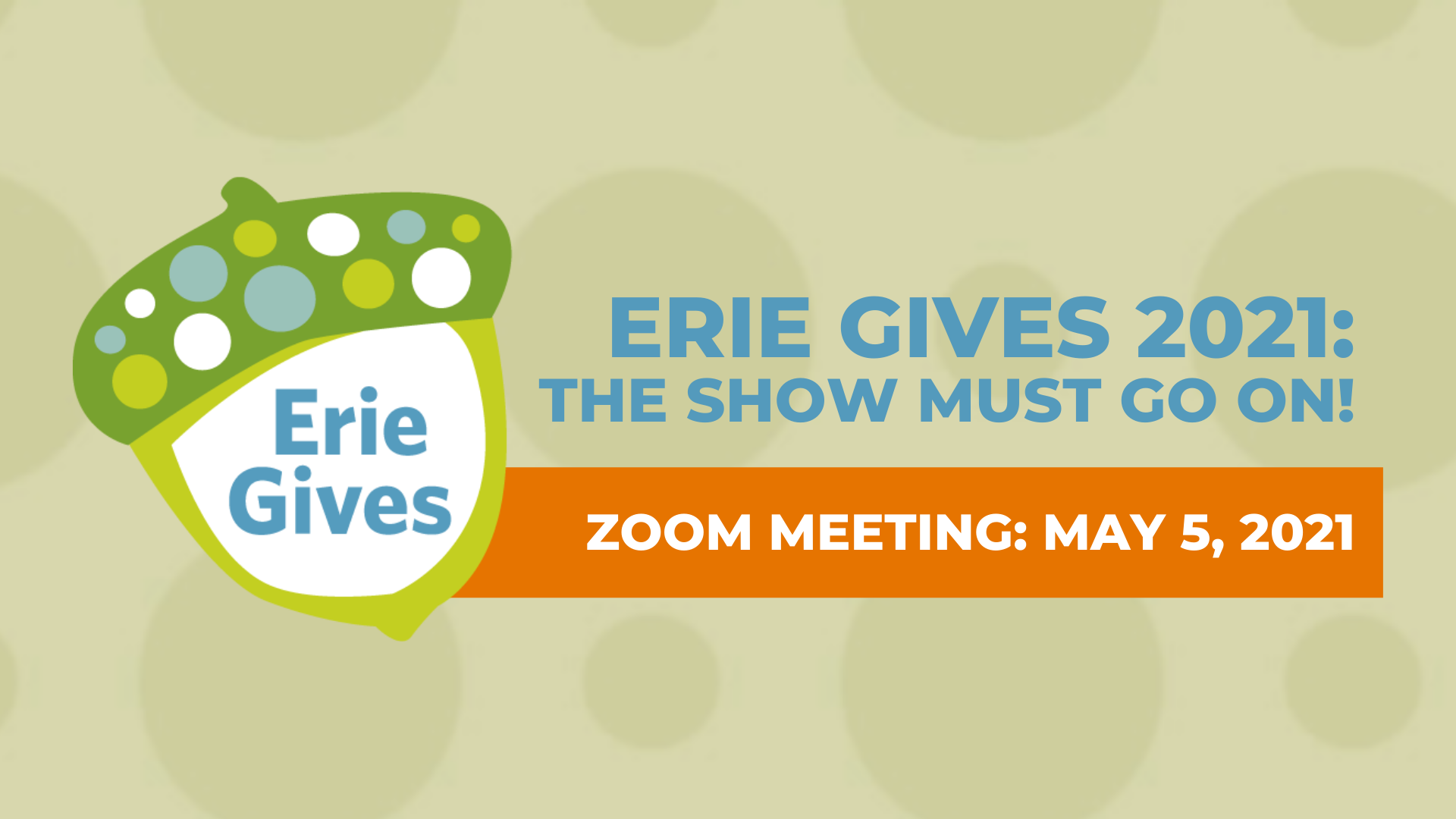 ** Please note: registration is required via https://tnp.wildapricot.org/event-4170378 **
Please join The Nonprofit Partnership and The Erie Community Foundation for "Erie Gives 2021: The Show Must Go On!" on Wednesday, May 5th at 1:00 PM via Zoom!
What we'll cover:
- Important dates and deadlines
- A short review of the 10-Point Checklist
- Updates from The Erie Community Foundation
- How to take advantage of the Erie Gives Toolkit
- Tips & notes from Adam Bratton, Executive Director with The Nonprofit Partnership
This session is open to organizations participating in Erie Gives 2021 - not sure if you're signed up yet? Peruse the list at ErieGives.org! Need to sign up? Review the eligibility and necessary information - register at ErieGives.org!