[Zoom Meeting] Understanding the 2021/22 State Budget and Its Impact on Nonprofits: Health, Human Services and Education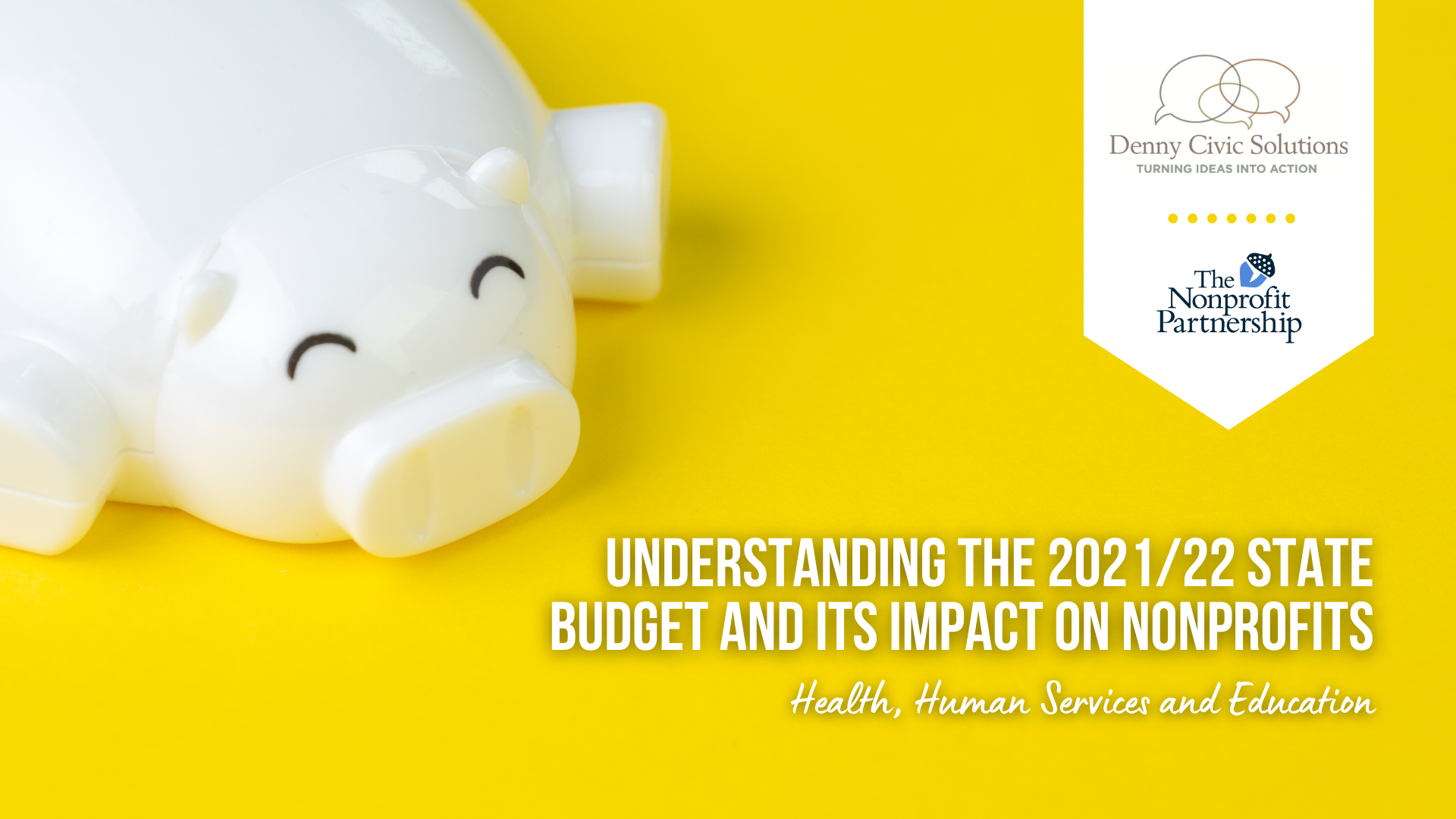 ** Please note: registration is required via the Membership Portal at https://tnp.wildapricot.org/event-4097295 **
Please join The Nonprofit Partnership with Denny Civic Solutions for [Zoom Meeting] Understanding the 2021/22 State Budget and Its Impact on Nonprofits: Health, Human Services and Education on Wednesday, March 3, 2021 at 10:00 AM EST!
Nonprofit organizations are the frontline service providers in Health, Human Services and Education. When the State passes its annual budget, it allocates funds either directly to nonprofits or through counties who contract with nonprofits. Yet, year after year, it seems nonprofits are being squeezed to do more, often with less. Understanding the budget process and related funding proposals can help nonprofits better advocate for, plan, and deliver their services.
This session will provide several key takeaways:
- An overview of Governor Tom Wolf's proposed budget for 2021/22;
- Its specific impact on health, human services and education;
- A clear understanding of the budgeting process and timeline; and
- Suggestions on tactics nonprofits can use to have their voices heard.
Breakout rooms will be utilized, offering participants additional information on their specific area of interest: Health, Human Services or Education.
This virtual meeting will be led by Denny Civic Solutions, a Pittsburgh-based public affairs/communications firm specializing in civic campaigns. In addition to its founder, John Denny, other presenters joining the session include former State Senator from Erie Jane Earll, as well as Donna Malpezzi, former chief legal counsel to the State Senate Majority Leader's Office.