[Zoom Meeting] 8 Steps to Redefine How Data & Evaluation Can Improve Your Nonprofit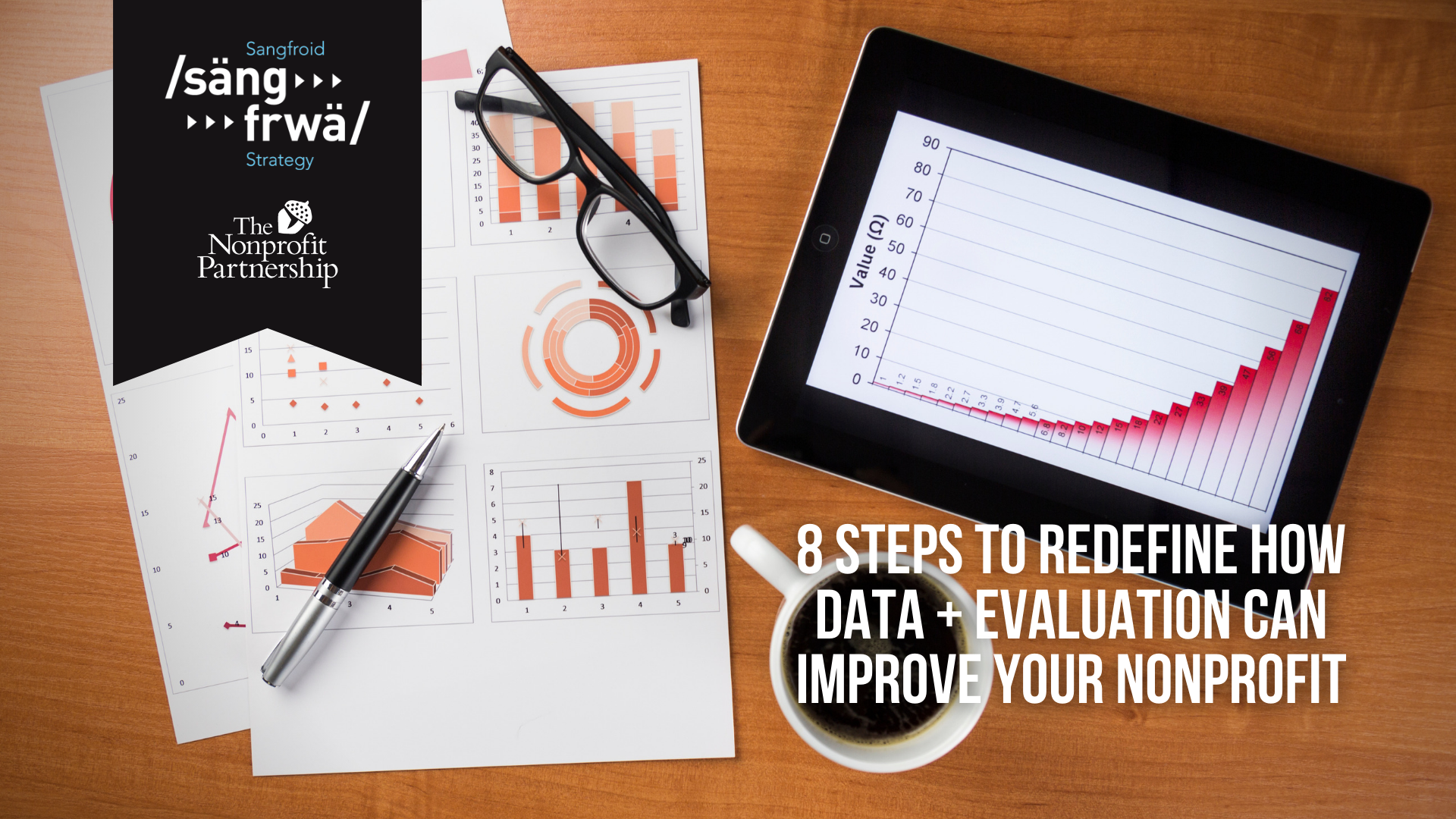 ** Please note: registration is required via The Nonprofit Partnership's Membership Portal @ https://tnp.wildapricot.org/event-4054981 **
Please join The Nonprofit Partnership with Heather Lenz and Catherine Smith of Sangfroid Strategy for [Zoom Meeting] 8 Steps to Redefine How Data & Evaluation Can Improve Your Nonprofit on Thursday, February 25, 2021 at 10:00 AM EST!
As an industry, nonprofits aren't used to understanding, measuring, and communicating the value of their program to their clients, donors, and funders. In part, this is because historically we've tied data collection to accountability, leading to the separation of running a program from evaluating a program. This concept is so embedded in our culture, it's hard to think about using data for anything else!
As we see the future of the funding landscape shift right before our eyes, it is evident that 'just doing good' isn't good enough. Funders are interested in how to leverage their dollars to address root causes - and nonprofits will have to stand out to their funders in new ways if they want to survive. By connecting the day-to-day work of their programming to the long-term outcomes they are trying to achieve, getting clear about their commitment to equity (and how to measure it) , and building the internal capacity for continuous improvement - nonprofits can reframe how they collect and use their data to be in service of their organizations and their clients first - setting them up to stand out from their peers.
In this workshop, Heather and Catherine will make what many see as daunting and out-of-reach - fun, interactive, and meaningful. They will guide participants through an 8-step process to redefine how data and evaluation can improve an organization, and integrate it into the delivery of its programs.
Join us to break through the complexity of program evaluation and learn easily accessible, manageable, and actionable steps, in a way that prioritizes consideration for the capacity, time, and budget constraints of the nonprofit sector.
Key takeaways:
- Understand what makes your organization stand out from your peers.
- Get tangible, accessible, tools to go from the status quo to the #1 place to go to for the services you provide and the #1 place to support for the type of work you do.
- Learn how to build a culture of continuous improvement and learning, invigorate your staff, and set your organization up for fundraising success.
- Learn how to understand, measure, and communicate the value of your programming to clients, donors, and funders.
- Learn how to stand out to your funders in just 8-weeks.