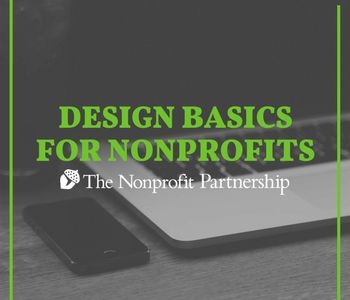 "The things you didn't know you needed to know until you knew…"
It's something we hear all the time: "Nonprofit professionals wear many hats." Isn't that the truth? I am one of three employees in my organization. Yes, we all have our different, specific titles, but we also take on "other duties as assigned" to maintain a successful operation. Luckily, the marketing tasks were tossed on to my plate (my poor coworker was dealt the finance card – bleh). That being said, I most definitely did not go to school for marketing. I gratefully came upon a wonderful mentor in Amanda Karns of Dorado Creative, but if I had not met her, I would still be doggy-paddling in the wild waters of file formats, typography, design, etc.!
After embarking upon this journey of mine into the world of marketing, I felt confident in my understanding of "the basics" that are important for a nonprofit professional in a similar position to my own. Seeing as how The Nonprofit Partnership is an organization which prides itself on the sharing of knowledge and skills, I decided it was more than appropriate to share these "basics" with you!
Please click here to download the "Designs Basics for Nonprofits" ebook in The Nonprofit Partnership's Resource Library. Within the ebook, I will take you through "the basics" of file formats, typography, and fun apps and tools. There are many additional links and extras in this resource. Please do not hesitate to reach out with any additional burning questions that the ebook may inspire!
Additionally, I will be offering "Canva Catchall" sessions at our offices. Click here to check the availability - claim a session today!