Teresa Hewitt, Chief Operating Officer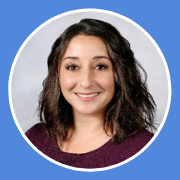 Focus Areas:  Human Resources, HIPAA, Quality Improvement, Leadership
Teresa Hewitt is the Chief Operating Officer at the Alliance for Nonprofit Resources (ANR), the Center for Community Resources (CCR), Nonprofit Development Corporation (NDC), and Community Partnership (CP). Teresa started at CCR in 2006 as Director of Operations.
Teresa holds a Master of Social Work degree and has over 19 years of experience in the human services field. She specializes in human resource direction and oversight, operational and program development, quality improvement, and organizational leadership.
She has worked to create an open-door culture and a more welcoming human resources department as a whole. She currently provides consultative services to various agencies in Butler County working to improve their agency operations, human resources, and policy development. She also assists with new programs and initiatives.
Contact Teresa: