Christine McGregor, Accounting Manager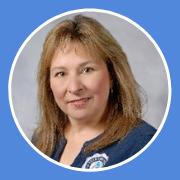 Focus Areas:  Bookkeeping and Accounting
Christine McGregor is the Accounting Manager with Alliance for Nonprofit Resources.  She received an Associate's degree from Butler County Community College in 1992.  She accepted a position with Servistar in 1994 and within months, transferred to the Accounting Department where she excelled and decided to pursue her Bachelor's degree in Accounting at Slippery Rock University.  Christine joined ANR in March 2018 and brings 27 years of accounting experience.  She and her team primarily work with and provide support to ANR fiscal clients. 
Christine currently manages 12 clients with budgets ranging from $30,000 to $7 million and assists with budgets as large as $36 million. 
Christine has 2 daughters, Sara and Rachel.  Her children are very active and this has provided opportunities for her to volunteer throughout the years as a softball coach, Sunday school teacher, Track mom, Cheer mom, and Band mom.
Contact Christine: