Join The Nonprofit Partnership's team!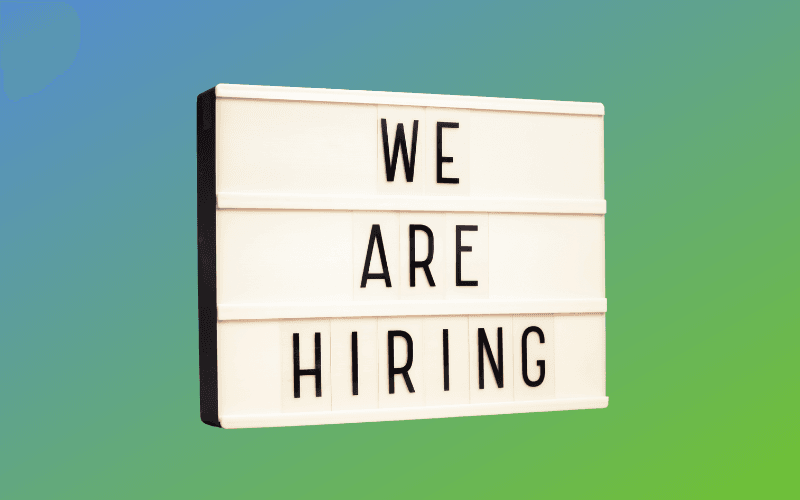 The Nonprofit Partnership (NPP) seeks an Operations & Special Projects Assistant to join our team!
In this role, you'll be responsible for the operational, financial, administrative, and facility management functions of The Nonprofit Partnership. This position will also lead efforts for managing and developing ongoing projects, sector research, partnerships, planning, and other key services for NPP. This team member will be integral to NPP's goal of providing timely, effective, and positive interactions with NPP members and others. In addition, the Operations & Special Projects Assistant will be on the frontline of The Nonprofit Partnership's efforts to exhibit best practices in organizational management and customer service.
Keep reading for full details and enter your information below to apply! The first round of interviews will begin mid-May.
A breakdown of this role includes:
Administration
Oversees equipment and technology maintenance, supplies and services, organization and maintenance of files and records, etc. 

Will you have to fix the elevator if it breaks down? We aren't going to say no... just kidding! That's probably illegal.

Manages the facilities of the Susan Hirt Hagen Center for Transformational Philanthropy at 609 Walnut St., Erie, PA 16502.
Manages the financial and benefit activities including oversight of the financial management contractor.

Don't worry, we outsource the number questions that hurt our brains. 

Ensures all visitors to the facility are welcomed. Manages the scheduling of the facility with NPP team, The Erie Community Foundation, and membership. Responsible to ensure the facility and meeting rooms are ready for use and open (sometimes requires time outside of normal business hours).
Responsible for coordinating administrative tasks for events such as day of set-up, registration, travel arrangements, calendar management, etc. 
Assists the Executive Director with the management of the Board of Directors and the assurance of best practices relating to governance. Assists the Board Secretary in the recording of the Board minutes. 

You could probably have an AI bot help with this. The world is scary. 
Membership | Partnerships
Works with the Associate Director on member needs such as dues fulfillment, list maintenance, help requests, etc. Ensures timely communication with members to address needs. 
Manages all frontline customer service functions to ensure effective communications. Maintains a high level of customer service by responding promptly and positively to all inquiries. 
Acts as a partner in NPP's diversity, equity, and inclusion efforts.
Supports the partnership between NPP and The Erie Community Foundation to ensure streamlined communication and programmatic efforts. 

They have the other half of our friendship necklace - you better be nice to them.

Provides support to the Pennsylvania Community Foundation Association (PACFA) for administrative and marketing needs. 
Works with higher education partners to advance relationships that support long-term investments in the nonprofit profession and sector.
Marketing & Communications
Supports the Associate Director with marketing efforts in both print and digital mediums.
Assists the Associate Director with website and portal maintenance.
Research and Planning
Supports the team when creating and managing institutional policies and plans – including, but not limited to the strategic plan, succession plan, program plans, personnel policies, financial policies, etc. 
Works closely with the Executive Director in areas of scheduling, member consultations, management of the Board of Directors, and other tasks.
Leads and directs sector and organizational research projects to advance institutional objectives as well as to provide educational/informational resources to membership. 
Plus – other nonprofit hats, or duties, as assigned (come on - you saw this one coming!). 
Position requirements include:
Bachelor's degree
Proficient in the use of the Microsoft Suite
Strong communication, writing, and interpersonal skills
Detail oriented and organized
Ability to work independently and multitask
Desire to learn and grow
Consistent professional demeanor and positive attitude
Desired qualifications include:
Research, evaluation, and assessment background
Understanding of basic financial management
Knowledge of marketing basics
Experience with nonprofit management and operations
Comfortable working with the following systems - 

Project management tools such as Monday.com 
Canva
Outlook
Zoom
CRM functionality 
Email marketing functionality 
Fun perks include:
The ability to have a sense of humor at work
Cell phone stipend
Cool NPP swag

Do we still use the word swag? Help!

Health, vision, dental, and life insurance benefits
Short term disability
Generous 401K match
Occasional FREE lunch
This is an exempt position, 37.5 hours per week, beginning at $40,000. This position is in-person at 609 Walnut St., Erie, PA 16502.