Membership: more than a directory listing.
The Nonprofit Partnership exists to advance the nonprofit sector by promoting best practices, fostering connections, and celebrating excellence.
Interested in membership with The Nonprofit Partnership? Learn more about benefits and requirements.
Small, medium, or large... we have a membership option for you!

Learn more about our Diversity, Equity and Inclusion Assessment; the Organizational Diversity Census Workbook; and the Nonprofit Diversity, Equity and Inclusion Pledge!
Year Twelve with a Twist: Erie Gives 2022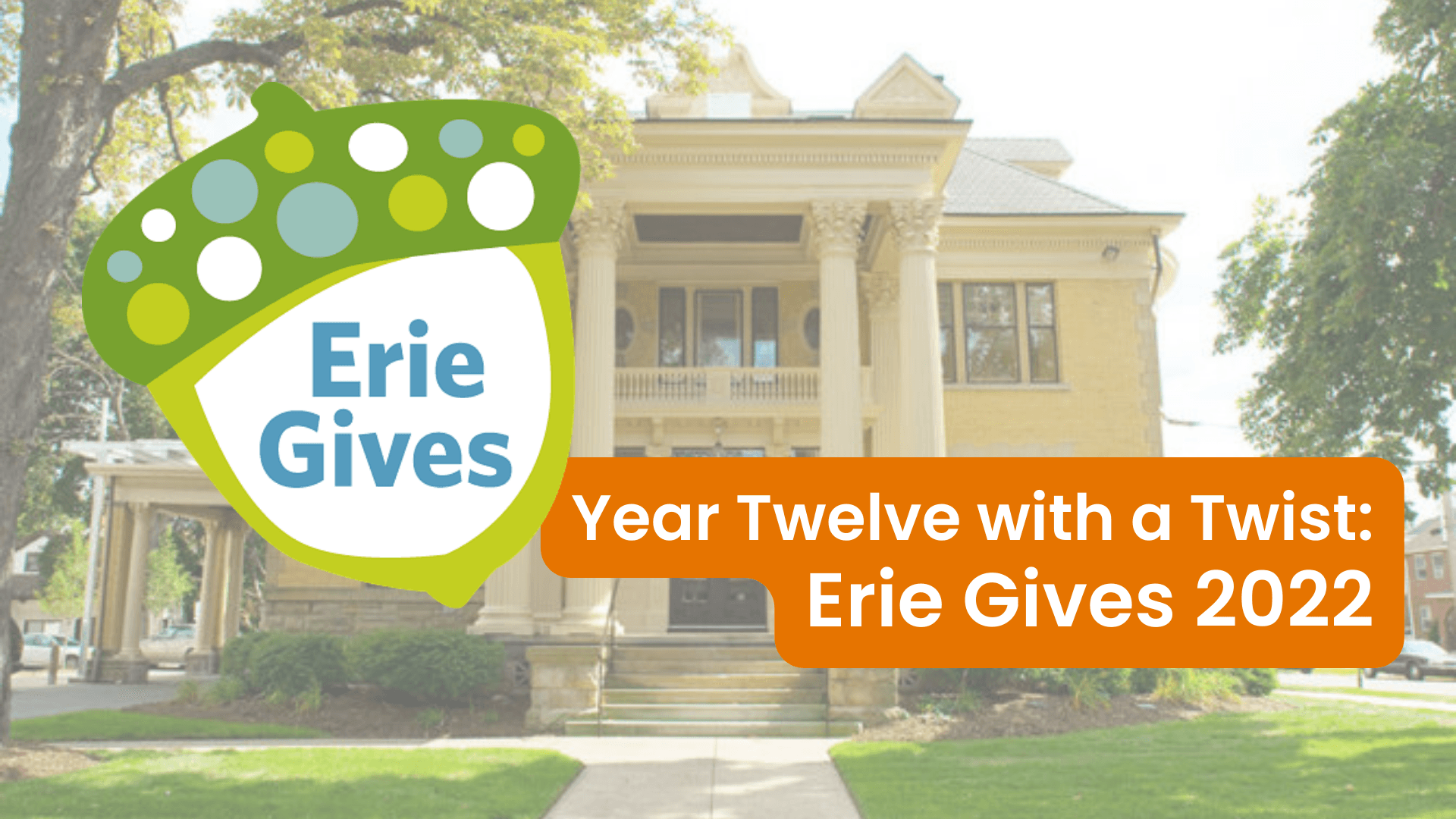 ** Registration is required at https://tnp.wildapricot.org/event-4792206
Please join The Nonprofit Partnership and The Erie Community Foundation for Year Twelve with a Twist: Erie Gives 2022 on Thursday, June 30, 2022 at 10:00 AM to talk all things Erie Gives!
We'll cover:
- New & exciting updates for 2022. Incentives, anyone?
- Important reminders
- How the Foundation plans to promote Erie Gives and what you can do, too
- Any questions you may have
This session will be hybrid in nature. Attendees can choose to join in-person (limited spaces available) or online.
Learn more about our Associate Members: