Membership: more than a directory listing.
The Nonprofit Partnership exists to advance the nonprofit sector by promoting best practices, fostering connections, and celebrating excellence.
Interested in membership with The Nonprofit Partnership? Learn more about benefits and requirements.
Small, medium, or large... we have a membership option for you!

Learn more about our Diversity, Equity and Inclusion Assessment; the Organizational Diversity Census Workbook; and the Nonprofit Diversity, Equity and Inclusion Pledge!
Midday Marketing Meet-Up: TikTok Talk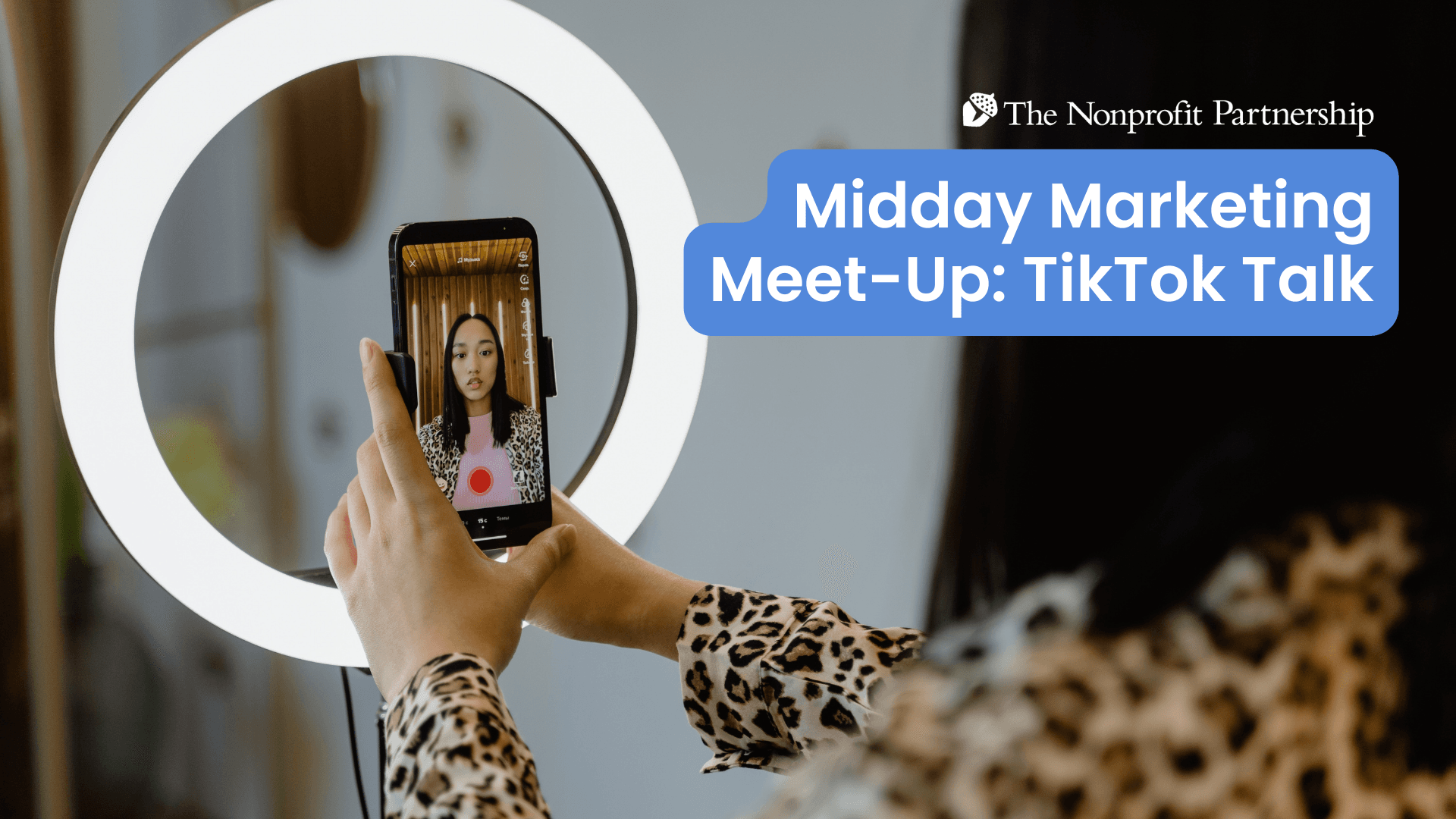 ** Please note: registration is required at https://tnp.wildapricot.org/event-4767877
Please join The Nonprofit Partnership for Midday Marketing Meet-Up: TikTok Talk on Tuesday, May 24, 2022 at 12:00 PM!
You may be addicted to the constant entertainment that is TikTok, but are you able and willing to curate and maintain a TikTok channel for your nonprofit organization?
Join us for an honest conversation surrounding the benefits and drawbacks for nonprofits in the world of TikTok. We'll discuss important considerations like:
- Goals
- Finding and choosing your niche
- Time commitment
- Ability and ease of use
- Algorithm considerations
We'll also peek at awesome examples and a few cool tools, too!
This is a members-only, in-person offering. Light lunch will be provided.
This forum is appropriate for nonprofit professionals with marketing as a main part of their role – specifically, marketers with the capacity to tackle TikTok (if applicable).
Learn more about our Associate Members: